COVID scare leading young Indians to buy life insurance | Insurance Business Asia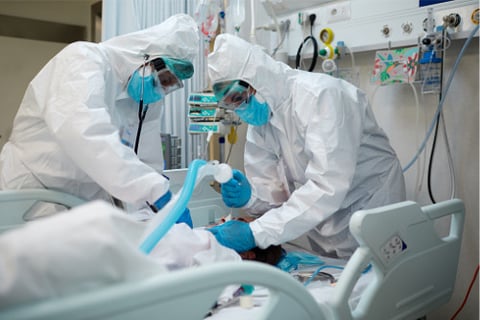 The second wave of COVID-19 infections and deaths that swept through India has caused an uptick in life insurance sales among young Indian adults, as the pandemic forces them to think about their own mortality.
According to a report by Reuters, there was an increase in term insurance sales among people aged 25 to 35, alongside the wave's peak in the country from April to May. During that period, sales were 30% higher than the past three months' combined, online insurance aggregator PolicyBazaar observed.
Meanwhile, InsuranceDekho, another online insurance aggregator, reported that term insurance purchases in May were 70% higher than those in March.
While insurers did not disclose the exact number, citing business confidentiality reasons, a number of firms said sales were in the "high thousands".
"The current pandemic has led to higher awareness around the need for financial protection and the inadequacy of the current insurance coverage," Niraj Shah, chief financial officer of HDFC Life Insurance, told Reuters.
Shah also observed higher demand for protection products for the under-35s since the pandemic began in early 2020.
Other industry executives said the high volume of insurance enquiries had been sustained despite the surge of infections subsiding, as people fear a third wave due to the slow vaccination progress in India.
Life insurance penetration in India was at 2.82% in 2019, barely increasing from 2.15% in 2001. India remains below the global average penetration rate of 3.35%, due to many Indians lacking the disposable income to make insurance purchases. This dearth in income has been greatly worsened by the pandemic, which caused significant economic damage to the country of 1.35 billion people.