Crawford releases update on Typhoon Hagibis' damage in Japan | Insurance Business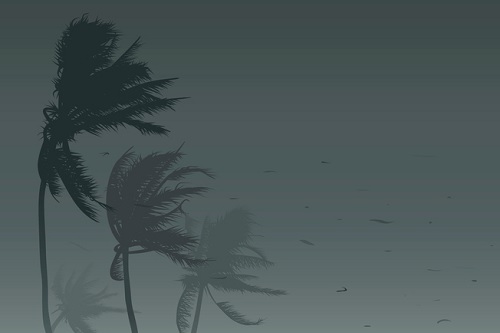 Crawford & Company has released an update on the path taken and damage inflicted on Japan by Typhoon Hagibis, since it made landfall on October 12.
According to the international claims firm, Hagibis made landfall at 7pm local time on October 12 in Izu Peninsula, southwest of Tokyo, and moved up the east coast.
Over the next 12 hours, the typhoon moved northward across the main island of Honshu, blowing through the prefectures of Kanagawa, Chiba, Nagano, Gunma and Fukushima. The storm had weakened as it approached Japan but still remained highly dangerous, with maximum winds of up to 195 km/h.
With wind speeds of 225km/h, Hagibis triggered floods and landslides in the affected areas. It also set the highest level of rainfall recorded in Japan over 48 hours, pouring more than one metre of rain at Hakone Town, near Mt Fuji.
Read more: Typhoon Faxai to result in US$2.8 billion in payouts for Japan
Compounding the typhoon was a 5.7-magnitude earthquake that struck off the coast of Chiba prefecture, east of Tokyo, at around 6pm on October 12. According to Crawford, while the quake posed no tsunami risk, it prompted the Japan Meteorological Agency (JMA) to double up on mudslide warnings, due to the soil having already been loosened by heavy rainfall.
Many bullet train services were halted, and several lines on the Tokyo metro were suspended for most of Saturday. More than 1,000 flights to and from Haneda and Narita airports have been cancelled.
More than 110,000 homes were still without power by Sunday evening, Crawford added, with others experiencing water outages. As of Monday evening, 56 fatalities were reported, with more than 20 people still missing and at least 176 injured.
The full extent of the widespread damage is only beginning to emerge because many areas remained under water," Crawford said. "Experts have warned from the start that assessing the damage is difficult because the flooding has struck about a dozen rivers, causing some of them to spill out in more than one spot."
Significant damages reported by Crawford include:
Significant agricultural damage, especially fresh produce stored in warehouses in Saitama Prefecture
10 rows of bullet trains were damaged by floodwaters in the Nagano prefecture
Several industrial park areas located nearby major rivers, such as Chikuma river in Nagano, have been flooded
Tornado damage in Ichihara, Chiba prefecture, mainly to residential buildings
Wider area logistics have also been impacted due to landslides and wash out of key infrastructure damage, levee banks and bridges (rail and road) washed away
Various damage and closures of tourist resorts and massive and widespread floodwater inundation of residential areas were also reported.
According to Crawford, its catastrophe team is on the ground working on claims from Typhoon Hagibis and assisting local and international insurers in Japan. Futoshi Suezawa, country manager of Crawford Japan, and Gareth Cottam, senior GTS adjuster, are leading the response locally.
"Crawford will be capitalizing on both its resources in the region as well as its global network to mobilise quickly the teams and capabilities necessary to meet the multiple demands of this event," the firm said in a statement. "Our adjusters on the ground have an average of 30 years of experience handling all types of residential and commercial claims, including large complex and catastrophic losses."