DIFC Insurance Association names industry veteran as CEO | Insurance Business Asia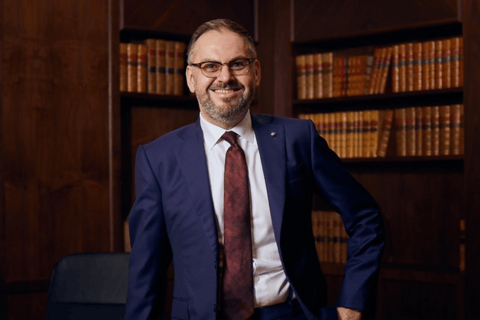 The DIFC Insurance Association (DIFCIA) has appointed Simon Price (pictured) as CEO, effective Dec. 1. The DIFCIA serves as the representative body for insurers and reinsurers in the Dubai International Financial Centre.
Price spent more than 20 years with Zurich Insurance, having held several roles within the group, including chief financial officer for Singapore and head of propositions for Indonesia. He also held various roles in the Middle East, including chief of finance, head of transformation and strategy, and head of market management. After Zurich, Price became a senior adviser for Baobab Group.
"The DIFCIA is delighted to be able to appoint Simon Price as the new CEO," said Philip Story, DIFCIA chairman. "Simon brings a huge amount of international and UAE experience to the role – he has worked closely with the DIFC in his previous roles on major projects and he understands the vital importance of providing added value and project delivery to our members."
According to the association, its main objectives are:
To represent the collective interests of members inside and outside the DIFC;
To be a platform for dialogue amongst members to exchange views on market issues, discuss market practices in order to improve transparency and professionalism;
To improve market efficiency and facilitate and encourage co-operation amongst members; and,
To contribute to the development of the DIFC as the premier insurance and reinsurance market in the region, and to promote best practice and high business and ethical standards between members within the DIFC insurance community.
"Having previously held senior roles at one of the largest international insurance companies in the Middle East, this new role was a logical career move, especially as there is a need for an organisation like DIFCIA," Price said. "We currently have nearly 50 members and expect to double this number over the next few years. Membership is currently open to companies regulated by the DFSA and service providers who work with insurance companies. Networking, sharing ideas and better engagement with the DFSA are the two main reasons why firms wish to join DIFCIA."