Ex Singapore insurance agent jailed for cheating and forgery | Insurance Business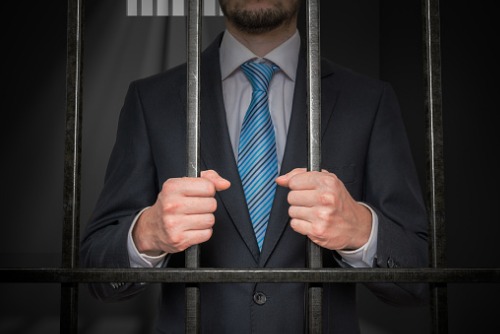 A former insurance agent in Singapore was sentenced to seven months in prison after embezzling almost SG$30,000 from a client.
Robin Sim Kia Wee, 41, pleaded guilty to three charges of cheating and one count of forgery, Today reported. He had defrauded Tay Eng Chuan, 59, of SG$28,845 – which was supposed to be used as premiums for renewing the insurance policies of Tay's construction business.
Seven other similar charges were considered by the court during sentencing.
In 2002, Sim became an insurance agent with AIG, but was suspended in 2010 over several issues regarding remitting premium payments to the insurer. His employment was then terminated in September 2011. He was concurrently employed by AIA, but was also fired in 2012.
According to court documents, Tay had been buying insurance for both himself and his company through Sim since 2008. In 2011, Tay gave Sim a cheque worth SG$8,445 as payment for renewal of his company's work injury compensation policy. However, Sim did not renew the policy.
The following year, the same thing happened. Sim, who had already been fired by AIG, made away with SG$7,787. As proof of payment, he gave Tay a forged letter containing the letterhead and logo of Chartis Singapore Insurance, AIG's name at the time.
Meanwhile, from 2010 to 2013, Sim also defrauded Tay of the premiums for his company's medical group insurance policy for foreign workers with AIA. Sim has since made full restitution.
According to Deputy Public Prosecutor Thiam Jia Min, Sim abused his position of trust and friendship with Tay, who had been his client since 2008.
Cheating carries a maximum sentence of three years. Meanwhile, forgery could lead to up to four years in jail. Both offences also have monetary fines.