Personal banker jailed for cheating and forgery in Singapore | Insurance Business Asia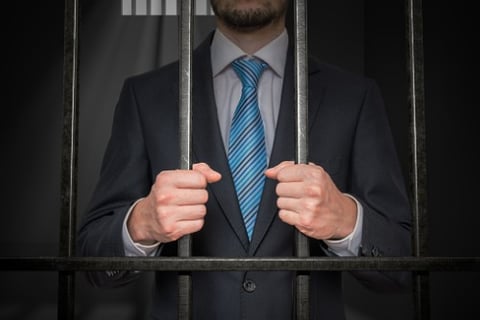 A former personal banker with United Overseas Bank (UOB) was sentenced to three years and nine months in jail after pleading guilty to cheating and forgery – which led to his clients losing almost SG$500,000 in total.
Nguyen Duy Minh, a 29-year-old Vietnamese national, was said to have committed the offences between September 2013 and December 2014, reported the Straits Times.
Deputy Public Prosecutor Hon Yi said that Minh earned over SG$74,000 in commissions through misselling and unauthorised purchases of insurance policies and other investments.
In one such scam, Minh recommended to a client a financial product which included a fixed deposit, an insurance policy and an entitlement to a banker's guarantee application. Hon revealed that the product does not exist.
Instead, Minh used the client's cheque worth SG$41,000 to purchase two insurance policies under the client's name without his knowledge.
All in all, Minh was found to have defrauded nine of his clients, including one fellow Vietnamese, causing them to lose close to half a million dollars. He pleaded guilty to nine charges of forgery, three counts of cheating, and one count each of criminal breach of trust and dealing with the benefits of criminal conduct. The court also took into account 30 other charges for similar offences when drawing up Minh's sentence.
During sentencing, District Judge Marvin Bay said that Minh's crimes "affected the delivery of financial services and the integrity of the economic infrastructure."
"It would be essential to deter other members of the concerned trade profession from committing similar offences," Bay said.
Related stories:
Singapore health ministry to probe insurance fraud accusations
Man who set fire to Jurong West market sentenced to jail and caning
Former AIA Singapore agent receives eight-year industry ban