Former Prudential employee fined for dumping client documents in trash | Insurance Business Asia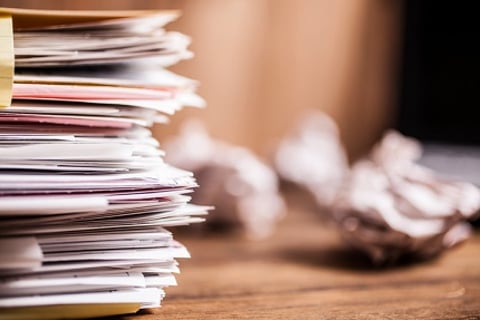 A former Prudential financial adviser in Singapore who dumped clients' insurance documents in a carpark rubbish bin has been fined SGD1000 for violating data protection laws.
A probe launched by the Commissioner for Data Protection revealed that several Prudential-marked folders were found in a bin at a multi-storey carpark on Jurong West Street.
The accused, Ang Rui Song, admitted that he did dispose of the documents containing the insurance details of 12 policyholders, but he added that he did it upon the clients' request and that he placed the documents in a plastic bag before throwing it in the garbage, reports the Straits Times.
The documents contained the names, identification numbers, sums assured, and various other important data of the policyholders. Ang had possession of the documents due to his previous work at Prudential Assurance Company, but he was no longer with the firm by the time he disposed of the documents.
According to the Commissioner for Data Protection, Prudential required financial advisers to return client data when they leave the company, or to dispose of the documents properly, for example, by shredding them.
The Commissioner ruled that Ang's action was "inappropriate given the sensitivity of the information found in the documents". The SGD1000 penalty was due to the sensitive nature of the data in the documents. However, he noted that the fine was mitigated by the fact that the documents were not disposed in a high traffic area.
Related stories:
Insurance firm fined for forcing man to take policy and pay premium
Insurance fraudster sentenced to 7 months in prison
Competition commission to evaluate new evidence in case against insurers