FWD creates Malaysia insurtech innovation hub | Insurance Business Asia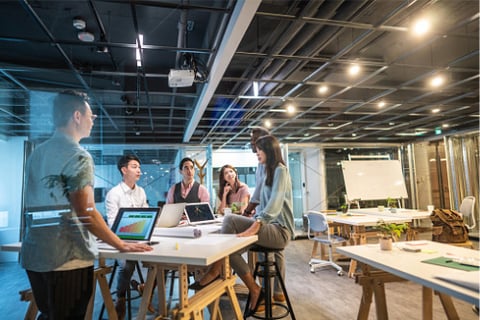 FWD Insurance has launched an innovation hub for insurtech start-ups in Malaysia. Known as the FWD Start-up Studio, it aims to support insurtech and takafultech start-ups in Malaysia, with seed funding of MYR1.2 million (SG$392,000) over two years.
The insurer is now inviting applications for the first cohort of intakes, scheduled to begin the program in April. A second cohort will open later in the year with two more slated for 2022, FWD said.
According to a statement by FWD, Start-up Studio aims to build a new talent pool for insurance technology and help streamline the relationship between FWD, emerging start-ups and adjacent technologies in Malaysia. It has teamed up with 1337 Ventures, a Malaysia-based business accelerator, to launch a four-week pre-accelerator programme. This will be open to 25 start-ups in the first round, with each working towards a minimum viable product (MVP) and a chance to commercially partner with FWD.
The two winners of the pre-accelerator programme will each receive and investment of MYR150,000 from FWD, with further funding for high-potential start-ups from seed to pre-series A.
Being a part of the programme will also provide start-ups with access to the Malaysian Global Innovation and Creativity Centre (MaGIC), giving them a "green lane" when applying for the National Technology and Innovation Sandbox (NTIS).
"We are delighted to be at the helm of this exciting new venture in Malaysia as we see innovation studios and brand accelerators spring up across all industry categories," said Binayak Dutta, FWD managing director (emerging markets) and group chief distribution officer.
"The launch of the Studio further underlines our continued confidence and commitment to the Malaysian market. By tapping into Malaysia's growing fintech ecosystem, we stand a better chance of closing the insurance protection gap in Malaysia and beyond."