Go-Jek and Gigacover launch income protection cover for drivers | Insurance Business Asia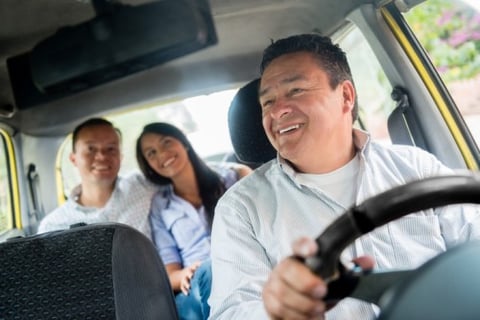 Ride-hailing firm Go-Jek has partnered with Singaporean start-up GigaCover to provide income protection cover for its drivers.
The scheme will allow all Go-Jek drivers to receive standard earnings protection coverage of SG$80 per day, effective April 01, a statement by Go-Jek said. To qualify for the coverage, drivers need to pay a single, subsidised monthly rate to Gigacover, depending on their age. Each quarter, Go-Jek will pay for the coverage of a number of its most active drivers.
According to Go-Jek, it consulted with the National Private Hire Vehicles Association (NPHVA) Singapore in designing the scheme, which will cover drivers for medical leave of up to 21 days and hospitalisation leave of up to 84 days. Based on Gigacover's records, road accidents involving private-hire drivers have resulted in hospital stays for as long as 70 days.
The Indonesia-based ride-hailing firm claims that this is the most extensive earnings protection coverage offered to private-hire drivers in Singapore. These drivers are part of a burgeoning gig economy, which also opens up new risks as adequate safety nets have yet to be developed.
"We are encouraged that Go-Jek has worked with an insurer to develop a prolonged medical leave insurance product to provide coverage for its drivers," a spokesperson from the Ministry of Manpower said regarding the move. "We welcome the growing support among transport operators to protect their self-employed drivers. We hope to see even more operators also stepping forward to offer such insurance to self-employed persons they contract with."