Great Eastern ends turbulent year with Q4 bounce-back | Insurance Business Asia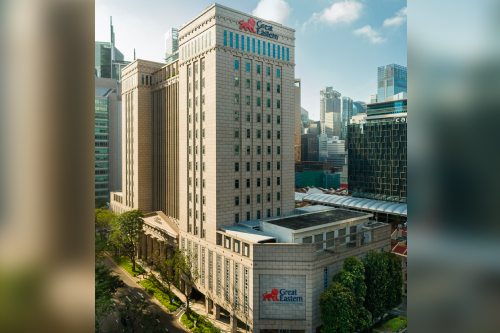 Great Eastern Holdings has revealed its financial results for 2020, reporting a 4% decrease in profit to SG$960.6 million.
The company's profits took a huge tumble in the first quarter, but it recovered throughout the year, before encountering a significant tailwind in the fourth quarter (Q4). Great Eastern's Q4 profit increased by 19% year-on-year, mostly attributed to a one-off positive tax impact arising from the finalisation of prior years' tax assessment.
Great Eastern's total weighted new sales (TWNS) grew by 23% to SG$1.54 billion for 2020, despite the adverse economic environment amid social distancing and movement restrictions implemented due to COVID-19. This was credited by the company to strong momentum from the Singapore and Malaysia businesses. New business embedded value was 10% higher at SG$670.2 million for 2020 and 42% higher at SG$274.8 million for the fourth quarter.
"We have delivered a healthy set of results in a year marked by disruptions triggered by the COVID-19 pandemic," said Great Eastern CEO Khor Hock Seng. "Profit attributable to shareholders was 4% down for the year, largely due to lower valuation of our investments as a result of less favourable financial market conditions in 2020. Operating profit from our insurance business continued its good growth momentum, underscoring the strength of our core business fundamentals, achieving a year-on-year growth of 11% for the full year."
Khor credited the company's distribution capabilities and innovative product strategy, supported by its digital and technology infrastructure initiatives, for putting the company in a position of growth despite the pandemic.
"Key to this resiliency is the transformation of our agency force, which has become more agile, efficient and effective," Khor said. "In the near future, while uncertainties are likely to persist, we remain positive on the long-term growth potential of the markets we operate in. We will continue to strengthen our business model and build a resilient and sustainable business for the long term."