Hong Kong chief regulator recaps organisation's past year | Insurance Business Asia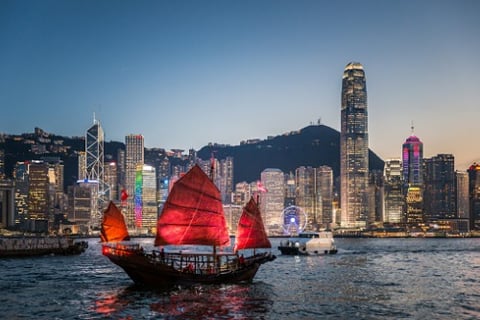 Since the Hong Kong Insurance Authority (IA) took over regulation duties from the now-defunct Office of the Commissioner of Insurance in June 2017, the independent regulatory body has overseen several major changes in the special administrative region.
Dr Moses Cheng, chairman of the Insurance Authority, during his welcome remarks at the 2019 Asian Insurance Forum last week, delivered a recap of the regulator's activities in the past 12 months. This included taking over the regulation of insurance intermediaries from three self-regulatory organisations on September 23. He noted that this was an important step for the IA to fulfil its mandate and marked the end of the regulator's start-up phase.
"The transition from the self-regulatory regime is now complete," said Cheng. "We have taken on the full remit of our functions under the Insurance Ordinance. To borrow the words of Sir Winston Churchill, we have reached 'the end of the beginning'."
He described the process of transitioning to the new regulatory regime as having been conducted "in a spirit of openness and inclusiveness", as shown by several consultation sessions with the industry, that resulted in new codes of conduct and guidelines to help with its growth and safeguard consumers' interests.
In April, the IA oversaw the launch of the Qualifying Deferred Annuity Policy (QDAP) which, according to Cheng, helps Hong Kongers to plan for their retirement and mitigate the risks associated with growing longevity, in combination with a tax incentive.
"We are working with the Government on legislative initiatives to enable the market to grow," said Cheng. "These are initiatives to enhance the supervision of insurance groups and to enable the issue of insurance-linked securities by special purpose insurers in Hong Kong. We are also working to expand the scope of business which captive insurers can underwrite if they set up business here."
These, Cheng said, will further enhance Hong Kong's status as a regional and international risk management centre and as an important source of insurance and reinsurance capital. Furthermore, they will allow the insurance industry to support the infrastructure projects on the Belt and Road Initiative and in the Greater Bay Area.
Chang also gave an update on the IA's insurtech sandbox project. According to the chairman, the IA has approved six applications for sandbox trial, four of which have been successfully brought to market. Most of the cases are online sale platforms with embedded financial need analysis.
"We see here how insurtech is being utilised by insurers to assess policyholder needs while complying with regulatory requirements," Cheng said. "Indeed, there is a significant intersection between insurtech and regtech and we expect this trend to continue as insurers prepare for the Risk-based Capital Regime, another key initiative which we are working on and target to implement by 2022."