Insurance agent accused of bribing embassy official goes on trial | Insurance Business Asia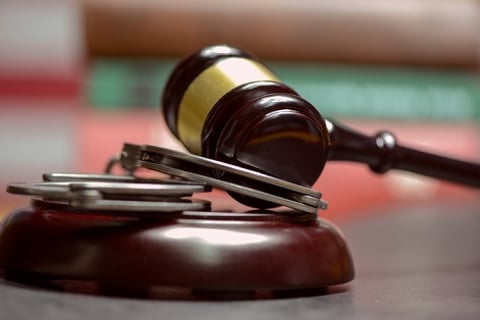 A Singaporean insurance agent who was accused of bribing an Indonesian embassy official over a contract involving cover for domestic workers, is on trial.
James Yeo Siew Liang, 48, allegedly offered around SG$103,000 in bribes to an individual connected to the Indonesian embassy in Singapore, and was charged in November 2018. Two other individuals, Abdul Aziz Mohamed Hanib and Benjamin Chow Tuck Keong, were also charged.
Yeo, at the time, was representing AIG Asia Pacific Insurance and Liberty Insurance, a report by Channel News Asia said. The trial will be based on evidence and confessions obtained in an investigation launched by the Corrupt Practices Investigation Bureau (CPIB).
According to the prosecution, insurers who gain authorisation to sell the newly introduced bonds for Indonesian foreign domestic workers can expect a large amount of premiums.
In February 2019, the Indonesian embassy in Singapore made it mandatory for all local employers hiring maids from Indonesia to purchase a performance bond. This bond, worth SG$70, is on top of the SG$5,000 security bond required by the Ministry of Manpower, the report said. The embassy would use this bond to help the foreign domestic worker in case the employer breached the conditions of the standard employment contract introduced by the embassy, such as not paying the maid's salary on time.
The prosecution said that the situation was "clearly a lucrative business for general insurers if they received accreditation from the Indonesian embassy, as they could collect a SG$70 premium for each performance bond issued."
The prosecution team, composed of Deputy Public Prosecutors Alan Loh, Jasmin Kaur and Eric Hu, estimated that there are around 120,000 Indonesian domestic workers in Singapore.
Agus Ramdhany Machjumi, the then Indonesian embassy labour attache, was in charge of accrediting the insurers offering the bonds, the prosecution said. However instead of opening accreditation to the 37 licensed general insurers in Singapore, Agus allegedly asked Aziz to look for those who would offer them a cut of the premiums in exchange for accreditation.
According to the prosecution, Yeo allegedly earned a total of SG$124,619 in commissions, and, without the knowledge of the two firms he represented, shared around SG$103,000 to four individuals involved in the scheme.
"This arrangement was clearly corrupt," the prosecution said. "Agus and Aziz issued no receipts to James for the money they received."
Agus, however, has diplomatic immunity, and was not included in the investigations, the court was told.