Insurers betting on smooth, peaceful Winter Olympic Games | Insurance Business Asia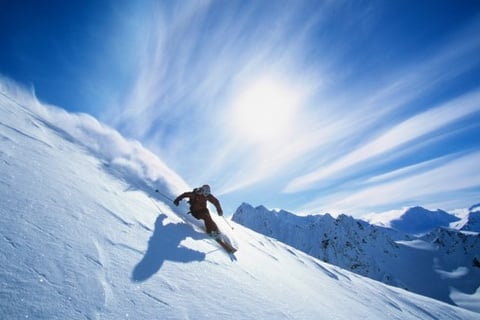 If the ongoing Winter Olympics in South Korea finish successfully, insurers could be in for a neat profit, given the myriad of risks present.
The Games' host city of Pyeongchang is just a two-hour drive from one of the most militarised borders in the world between countries still technically at war. Add to that the recent exchange of nuclear threats between the United States and North Korea, it's understandable that fears and worries abound.
According to a report by Reuters, the Games' organisers, the International Olympic Committee (IOC) purchase insurance worth US$800 million for each Olympic event, covering the majority of its roughly US$1 billion investment in each host city.
The insurance covers multiple risks, including declarations of war, actual war, or acts of war. Cyber hacking is another of the threats being watched, as a major attack has the potential to severely disrupt the Games.
While the IOC did not disclose how much premium it paid to insure the 2018 Games, experts have estimated it at around 2% to 3% of the sum insured, or between US$16 million and US$24 million. One underwriter told Reuters that this is quite high, and could be due to the increased security needed for Pyeongchang given the regional political tensions.
Aside from the IOC, Olympic sponsors, as well as hotels, merchants, and transportation firms also take out insurance for a major event like this.
Adam Posner, Allianz's senior underwriter for crisis management, North America, noted that the insurer has received an increased number of enquiries for political risk insurance for the Pyeongchang Games.
However, despite the increased potential for profit, some insurers declined to participate, citing the increased risks.
One such insurer, Talbot Underwriting Services, had covered past Games but decided to opt out for 2018, after deciding the risks outweigh the potential income.
"A number of enquiries came to Talbot for this year's Winter Olympics, but we were unable to match our assessment of the exposure with the pricing," Alan Norris, head of contingency at Talbot, told Reuters.


Related stories:
Winter Olympics and the huge insurance challenge
FWD Group partners with Special Olympics
IIHF agrees to provide insurance for NHL players at Winter Olympics