Insurers lead charge as Chinese stocks boom | Insurance Business Asia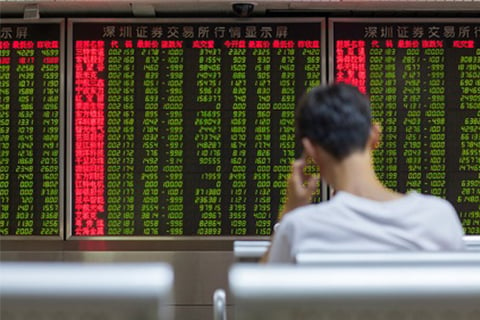 As China's economy recovers from the recession caused by COVID-19, insurance companies are among the top gainers as its stock market posted a record-breaking start to a year.
The CSI 300 Index rose 2.9% on January 12, closing at a 13-year high, Bloomberg reported. This took this month's gain to 7.4% – the stock market's best-ever start to a year.
Among the biggest gainers were financial firms, with China Life Insurance Co. gaining 8.1%, while Ping An Insurance Group Co of China gained 4.5% in Shanghai. Stock brokerages China Merchants Securities Co. and CITIC Securities Co. gained at least 9.4%, while East Money Information Co. rose the most in more than a decade to a fresh high, the report said.
No single trigger was identified for Tuesday's surge, but analysts and investors said that gains continued to rise after stock indexes surpassed several bullish technical indications. Recent comments from Chinese President Xi Jinping about a bright future for China were also credited for optimism in the market.
Furthermore, a surplus of cash in the economy, as well as low costs for borrowing, made it conducive for stock traders to take on more leverage, the report said.
The CSI 300 rebounded by close to 60% since a low in March 2020, with the rally further boosted by Beijing's loosening of regulations regarding buying stocks with loaned money. This, according to the report, helped boost the value of China's domestic equities to an all-time high of US$11 billion.