Jakarta port removed from war risk list | Insurance Business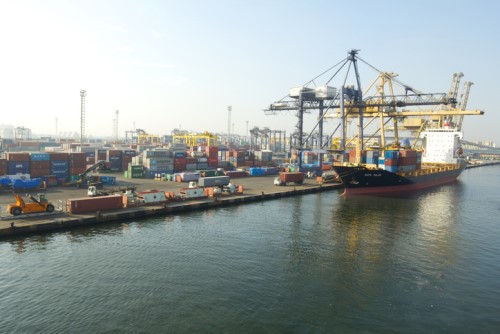 The Joint War Committee (JWC) has declared the Port of Tanjung Priok in Jakarta, Indonesia, as safe to host international shipping activities.
According to Indonesia's director-general of sea transport, Agus Purnomo, the development will help make the port, which is one of the busiest in the country, more globally competitive.
"This shows the world's trust in Indonesia; that the Tanjung Priok Port in Jakarta is considered safe," Agus told Tempo.
When Tanjung Priok was still part of the war risk list, ship owners had to pay additional insurance costs in order to use the port. The added costs were detrimental to the port's competitiveness.
JWC added the port to its war risk list in September 2017 due to war and piracy risks, a move which Jakarta protested, calling it "inappropriate" and "irrational".
"We officially protested JWC and submitted facts that Tanjung Priok Port is definitely a safe place, and finally our protest gave a positive result," Agus said.
Meanwhile, Junaidi, director of the Indonesian coast guard, said that the port's security and facilities are currently on level 1, or normal. He reminded the port's administration and stakeholders to continuously improve its ship security level and port facilities.
Related stories:
Marine sector under pressure from mounting cyber risks
Hong Kong-based marine war risk syndicate sets sail
Indonesia postpones controversial insurance and shipping regulation