Japanese insurer encourages employees to walk for health | Insurance Business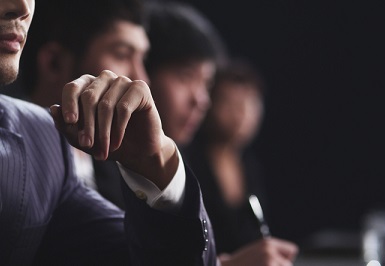 Sompo
Japan Nipponkoa Himawari Life Insurance, a Tokyo-based firm, is encouraging its employees to take walks to improve their health and well-being.
In one such event in October, 10 employees from the insurer's head office went for a walk in the woods near residential areas in Minakami, Gunma Prefecture. They wore electronic devices that measured data, such as number of steps and heart rate, as they walked a six-mile trail.
"My job is mostly sedentary, so I don't often walk during work hours," Rie Koida, an employee who participated in the forest walk, told
Yomiuri Shimbun
. "By doing this good physical exercise after a long hiatus, I hope it will be an opportunity for me to continue exercising."
Sompo collected the data with the employees' consent, with plans to use it to develop insurance products. Since then, many of the company's 3,200 employees have begun using the wearable devices.
The insurer regularly holds other events involving the devices, such as competitions where employees compete to take the highest number of steps. It also coordinated with eight local governments across Japan, offering programmes beneficial to its employees' health, such as hot-spring baths and well-planned nutritious meals, when visiting these sites on vacation.
According to Tsuyoshi Koseto of the company's human resources department, employees have steadily become more health-conscious as a result of these activities.
The Japanese term
karōshi
, which literally means "overwork death", was coined due to a high incidence of deaths in the country, mostly caused by strokes and heart attacks. These deaths were attributed to stress from work and lack of sleep and physical activity.
To combat
karōshi
, many Japanese firms, such as Sompo, have taken steps to limit overtime hours and institute health programs for their employees.
Related stories:
Japanese insurer cracks down on employees' smoking habits
Japan Post Insurance switches off the lights on overwork
Insurance workers searching for cultural shake-up