Making insurance affordable and accessible | Insurance Business Asia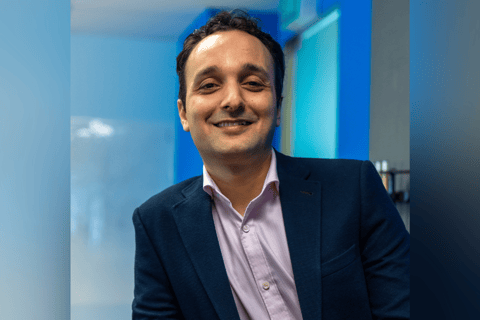 Insurance companies often identify Southeast Asia as a primary growth region because of its market characteristics that make it appealing – young population, growing middle class and low insurance penetration. However, low insurance penetration is also a problem that needs to be addressed, often with the use of technology.
Insurance Business caught up with Raunak Mehta (pictured above), CEO and co-founder of Singapore-based insurance technology firm Igloo, on how insurtechs are working to remedy low insurance penetration in emerging Southeast Asian markets and increase the level of protection among residents.
Insurance Business: What are the major challenges in insurance and technology that Igloo aims to address?
Raunak Mehta: With low insurance penetration rates across Southeast Asia, affordability and accessibility remain to be the major challenges that insurtech aims to address.
To address affordability, Igloo works with insurers to integrate insurtech solutions that automate and analyse customer data to make policies more personal and competitively priced. Incumbent insurers deploy insurance risk models that sort customers into groups depending on their risk categories that are likely wide-ranging and theoretical. In effect, there are people in the group who end up having to pay more for their policy. Through Igloo's real-time risk assessment model, the insurtech company can automate and analyse dynamic pricing.
To address accessibility, Igloo works with insurers to integrate their products and services on digital platforms that consumers use day-to-day such as e-commerce apps and e-wallets. As consumers move towards a more digital way of life, making these insurance products available on digital platforms that they are accustomed to make it more accessible. Through insurtech platforms like Turbo, Igloo is able to help insurers integrate their products on their preferred digital platforms, helping them reach a wider customer base.
Overall, the goal of insurtech is to facilitate a more seamless and personal experience for both the insurer and the insured through technology. In line with accessibility, the ease of claims management continues to be a challenge that insurtech also aims to address. To address this, Igloo works with insurers to deploy smart-claims management systems for businesses and individuals to make insurance claims more accessible.
IB: We've been seeing a growing number of insurtech firms operating in Southeast Asia. How is Igloo differentiating itself from the rest?
RM: Igloo is one of the few truly regional full-stack insurtech companies in the region. Since its establishment in 2016, Igloo has expanded its footprint and has been strengthening its presence across emerging markets in Southeast Asia. Igloo currently operates in six key markets – Singapore, Vietnam, Indonesia, Philippines, Malaysia, and Thailand.
Igloo partners with leading companies in different industries to address the demand for more relevant, accessible, and consumer-centric products. The insurtech company was among the first to introduce usage-based insurance to address expensive premiums of motor insurance in Southeast Asia. Igloo pioneered phone screen protection insurance as mobile phone adoption increased across the region. igloo also facilitated pet care insurance in the Philippines as pet ownership in the country increased.
Igloo, leveraging the use of technology, also aims to address each step of the insurance value chain through intuitive and tech-enabled platforms like Turbo and Ignite. Igloo developed Turbo, a zero-code platform, to enable insurers to list their products on online platforms with ease and convenience, a process that would typically require a complicated deployment process. To help insurance agents and direct sales intermediaries, Igloo developed Ignite, an AI-based platform that automates insurance selling and enables agents to deliver an improved and more personal engagement with their customers.
IB: How is Igloo working with incumbent insurers in the region?
RM: Igloo works with insurers across Southeast Asia to fast-track their digital transformation process and integrate their products on their preferred online platforms.
Working with insurer Jagadiri, we introduced gamer's protection insurance through Indonesia's leading e-wallet platform DANA. Working with Etiqa, we facilitated mobile phone protection insurance through the Philippines' leading e-commerce app Shopee and e-wallet platform GCash.
IB: Please tell us about the Turbo platform. How is it going to help insurers and their clients in the region?
RM: Insurers will benefit from Turbo as consumers in Southeast Asia have embraced e-commerce and become more interested in more personal and consumer-centric digital insurance products. With Turbo, insurers can easily integrate their products through on preferred online platforms, improving reach and efficiency.
Beyond digital platform integration, Turbo also enables traditional insurance companies to quickly list other insurance products that do not require underwriting and update its product core and ancillary features. As more digital insurance products become available in different online platforms, more customers will also be educated about the benefits of these insurtech-powered solutions and consider purchasing these products online.
IB: What are your predictions about the insurtech space in Asia for the next few years?
RM: I'm personally excited to see how decentralised finance will boost the efficiency of the insurance industry through the use of blockchain smart contracts. Blockchain ensures security and data integrity, while keeping privacy intact. Integrating blockchain technology on insurance claims will allow automatic trigger-based claim management between stakeholders when pre-agreed conditions are met via data changes appearing on the blockchain.
We are currently working on an insurance product that does this by using a proxy, such as rainfall indices, to pay claims without the need for manual claims submission and verification.