MSIG Singapore CEO to retire; successor named | Insurance Business Asia
MSIG Singapore has announced that CEO and director Craig Ellis (pictured above) will retire on Jan. 1, with Mack Eng, currently MSIG Asia executive vice president, succeeding him in both roles.
Ellis joined MSIG in January 2019, and was appointed CEO and director of MSIG Singapore in April of that year. During his tenure, MSIG Singapore's improved its business results from an $18.5 million underwriting loss in 2019 to an $18.8 million underwriting profit in 2020. The company also received several awards, including the 2019 Skills Future Employer Award (non-SME).
In March 2020, Ellis was elected president of the General Insurance Association (GIA) of Singapore, and is head of the GIA management committee.
"Craig's leadership and the transformation initiatives which he has put in place have positioned MSIG Singapore to be an organisation that is geared to be more fit for the future," said Alan J. Wilson, executive officer, Mitsui Sumitomo Insurance and CEO, MSIG Asia. "We deeply appreciate Craig's contributions to MSIG Singapore and the wider general insurance industry in Singapore, and would like to wish him all the best in his well-deserved retirement."
Following his retirement, Ellis will return to his home country of Australia.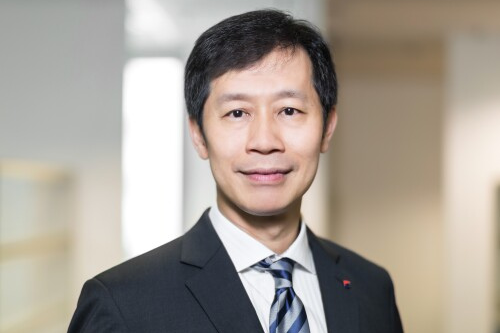 Eng (pictured above) joined MSIG in October 2018 as executive vice president for business development and digitalisation. He led the development of company's regional business and digital strategies and worked closely with the company's head office as the head of its Singapore global digital hub.
He previously worked at insurers ECICS, Royal & Sun Alliance, Allianz, ACE and Prudential. While most of Eng's career has been in general insurance, covering both retail and corporate business through the multi-distribution channels, he has also been responsible for life and medical portfolios.