Philippines' demand for fire insurance weakens despite 45 fires daily | Insurance Business Asia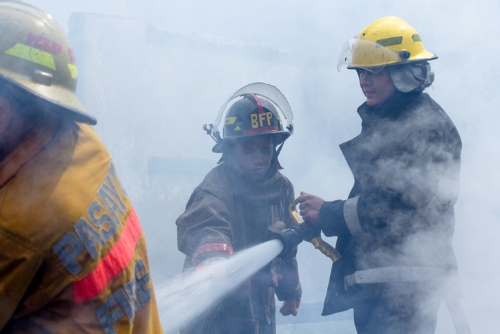 Despite the Philippines seeing an average of 45 fires daily, the demand for fire insurance in the Southeast Asian market has weakened, causing worry among industry figures.
Data from the country's Insurance Commission (IC) showed that net written premiums for fire insurance was at PHP4.787 billion (SG$125 million) in 2017, down from PHP4.907 billion (SG$128 million) in 2016. The number of fire insurance policyholders also declined to 1.423 million in 2017 from 1.434 million in 2016, Business Mirror reported.
Prior to showing signs of decline in 2016-2017, the trend for fire insurance was rising, the report added.
According to the Bureau of Fire Protection, the top three causes of fires in the Philippines are faulty electrical wiring, lit cigarette butts, and open flames such as candles or gas stoves.
Fire insurance is not mandatory for residential buildings in the Philippines, with many people viewing insurance as an additional expense without regard for its protective capacity.
Read more: Industry association calls for lower taxes on general insurance
"The only time [fire insurance] becomes mandatory is when the assured avails of a housing loan where the house is required to be insured or when the house is used as collateral in a loan for whatever purpose it may be," said Antonio Cabusao, Liberty Insurance Corp. assistant vice president for marketing and sales.
Meanwhile, Philippine Insurers and Reinsurers Association of the Philippines (PIRA) executive director Michael F. Rellosa believes that many Filipinos subscribe to fatalistic thinking and believe that a fire 'won't happen to them'.
In response to these kinds of mentalities, Rellosa said that PIRA is stepping up its financial literacy efforts, which seek to educate the public about the importance of insurance.
"It cannot just be the IC or the insurance companies; it has to be a concerted effort by everybody. It has to be all at the same time," Rellosa said.