PICC, several other insurers tied up in Chinese fake gold scam | Insurance Business Asia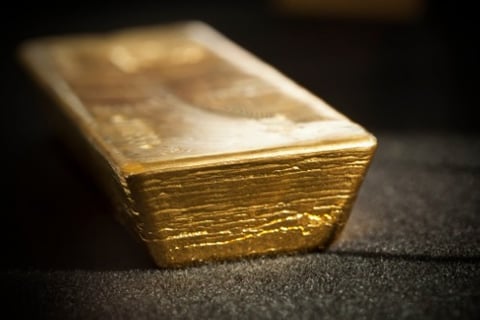 Major Chinese insurer PICC Property and Casualty Co. and several smaller insurers are reportedly involved in a controversial set of loans worth RMB20 billion (US$2.8 billion), after it was found that at least some of the gold bars used as collateral were fake.
Wuhan Kingold Jewelry Inc. was able to loan the amount over the past five years using collateral of 83 tons of gold bars and RMB30 billion (US$4.2 billion) in property insurance policies issued by the insurers, according to a report by Caixin. Nasdaq-listed Kingold is led by former military man Jia Zhihong, who is the company's chairman and controlling shareholder.
For context, 83 tons of gold is equivalent to 22% of China's annual gold production and 4.2% of the state gold reserve as of 2019, the report said.
The fakes were discovered in February after Dongguan Trust Co. sought to liquidate the collateral after Kingold defaulted on some debts in late 2019. This led to the gold bars being outed as just gold-plated copper.
China Minsheng Trust Co., another one of Kingold's major creditors, discovered in May that the bars from Kingold it had been holding were also fakes. According to the report, two more creditors have found fake gold bars from Kingold in their possession.
Jia, however, denied any wrongdoing by Kingold.
"How could it be fake if insurance companies agreed to cover it?" Jia told Caixin, and refused to comment further.
The report said that, as of early June, creditors Minsheng Trust, Dongguan Trust and Chang'An Trust had filed lawsuits against Kingold. The creditors have also demanded that PICC cover their losses.
Caixin said that PICC P&C declined to comment officially, saying that the case is being heard by the courts. The financial publication cited a source from within PICC P&C, who said that the claim should be initiated by Kingold as the insured party, rather than the creditors. Kingold has yet to make a claim, the source said.
According to the report, PICC P&C dismissed its Hubei branch party head and general manager Liu Fangming, as well as several staff members, earlier this year. The policies covering the Kingold loans were issued by PICC P&C's Hubei branch. The insurer said that Liu's firing was due to "internal management issues" and did not respond to the query as to whether Liu was involved in the Kingold scandal.