Ping An releases 2021 sustainability report | Insurance Business Asia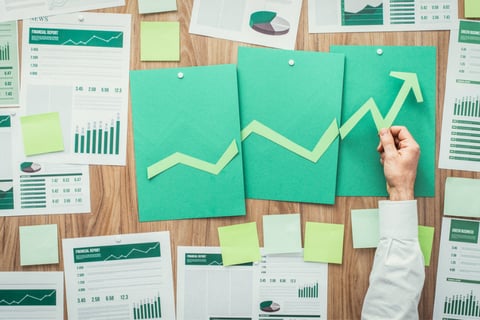 Ping An Insurance Group has released its sustainability report for 2021, which includes updates on its green finance and sustainable development push.
According to the report, Ping An's plan to achieve operational carbon neutrality by 2030 is well on its way. The group has adopted energy-saving methods, smart office features, and the digitalisation of certain procedures in order to reduce the carbon impact of its operations.
Total carbon emissions for 2021 were at 429,000 tons, a 19% year-on-year decrease. Workplace energy consumption decreased about 3% year-on-year, while total paper consumption went down almost 76% year-on-year. Moreover, several of Ping An's green building projects obtained certifications from local and international entities, including the US Leadership in Energy and Environmental Design (LEED) Platinum Certification for Buildings Operations and Maintenance.
The report also detailed the establishment of the Group Green Finance Committee, a team in charge of developing and reviewing green finance strategies. As of 2021, Ping An has begun exploring different paths into green finance. These include the assessment of climate change risks on asset-liability management, as well as the gradual decrease of investments to industries with high pollution and energy consumption. Overall, the group's green investment and financing totalled to almost RMB225 billion, while its environmental insurance premium reached nearly RMB46 million.
The group has also committed to the promotion of rural revitalisation, supporting the development of industry, education, and healthcare in under-resourced areas. In 2021, Ping An provided about RMB42 billion for poverty alleviation and industrial revitalisation, which includes funding for 119 schools and nearly 10,000 volunteer teachers.
The report also detailed other significant milestones in Ping An's ESG performance, such as improvements in its corporate governance and shareholder returns. In 2021, Ping An paid an annual dividend of RMB2.4 per share in cash, translating to an 8% year-on-year increase. Ping An also repurchased about RMB4 billion in A-shares and implemented the Key Employee Share Purchase Plan and the Long-term Service Plan to provide long-term incentives for employee retention.
"Driven by sustainable development strategies, Ping An integrates ESG core concepts and standards into enterprise management in all respects, striving to promote 'integrated finance + healthcare' services, and to create value for shareholders, customers, employees, partners, the community and the environment. In 2022, focusing on 'Integrated finance' and 'healthcare', Ping An will continue to build upon the strategy of 'finance + technology' and 'finance + ecosystem' to become a world-leading integrated financial and healthcare services provider," Ping An said.
Ping An's ESG practices received international recognition in 2021, with the group becoming a constituent of the FTSE Russell Sustainability Index (FTSE4Good), the Hang Seng ESG 50 Index, and the Hang Seng China Enterprises Index (HSCEI) ESG Index. It received a low ESG risk rating from Sustainalytics and MSCI, as well as an A- rating in the Carbon Disclosure Project. Ping An was also the first asset owner signatory from China to join the UN-supported Principles for Responsible Investment network and Climate Action 100, and the first company in mainland China to sign up for the UNEP FI Principles for Sustainable Insurance.