Prudential announces half-year growth in sales, new appointments | Insurance Business Asia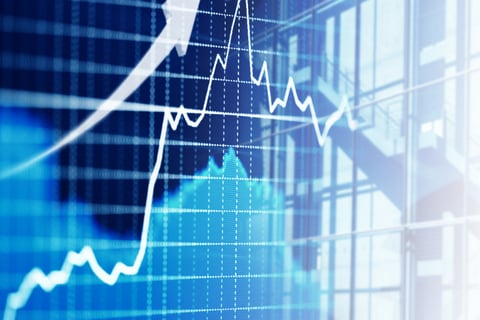 Prudential has released "resilient" half-year 2022 results, reporting growth amidst market volatility in what group chief executive Mark FitzPatrick called an illustration of the company's strength in the Asia region.
Prudential delivered annual premium equivalent (APE) sales of $2.213 million, a 9% increase from the first half of 2021. Its APE sales were balanced across both products and markets. Each of Prudential's product categories (health and protection, participating contracts, non-participating savings, and investment-linked savings) contributed over 20% to APE sales, while nine out of 12 of its Asia life markets saw growth in the period.
New business profit fell to $1.098 million – a 5% dip from the previous year – which the group attributed to higher interest rates, relatively low sales in Hong Kong, and an increase in bancassurance sales.
Adjusted operating profit was up by 8%, driven in part by a 32% reduction in central costs.
"We are on track to deliver a $70-million reduction in head office costs by the start of 2023 in addition to the $180-million saving achieved following the demerger of the UK business…," FitzPatrick said. "We continue to invest in the business, including extending Pulse beyond a consumer app so that it covers Prudential's key business processes – from enabling agents by using tools designed to enhance productivity, to fulfilment of policy sales and servicing … In addition, via the Pulse platform, we are able to add additional distribution capability, allowing access to new channels and new customer segments which extend beyond our existing distribution footprint."
The group reported growth despite "considerable macroeconomic volatility", including an increase in COVID-19 Omicron variant cases in the first quarter of the year – first in India, the Philippines, and Indonesia, then in Thailand, Vietnam, Malaysia, Singapore, and Hong Kong, and finally in mainland China. Trading conditions only normalised over the course of the second quarter, Prudential reported.
"Our Moody's total leverage ratio at June 30, 2022, was estimated to be 22% – well within our target range of 20 to 25%, demonstrating our financial flexibility following recent actions," FitzPatrick said.
Prudential has also announced new appointments. Arijit Basu, who worked for the State Bank of India for close to 40 years and was former CEO of SBI Life Insurance, will serve as Prudential's non-executive director effective Sept. 1. Claudia Suessmuth-Dyckerhoff will join him subject to regulatory approval, bringing her expertise in healthcare service and healthcare technology in Shanghai and Hong Kong to the board. Anil Wadhwani will be the new group CEO effective February 2023.