Prudential Singapore launches innovation programme in London | Insurance Business Asia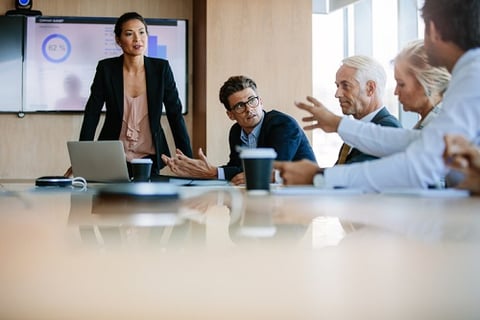 Prudential plc Singapore has launched the third edition of its PRU Fintegrate partnership in London, strengthening its links with fintech, insurtech, healthtech, and medtech firms.
The PRU Fintegrate programme, which was set up in 2017, seeks to collaborate with technology companies to find solutions that solve business challenges and enhance the customer experience. It is open to scale-ups that seek to leverage the insurer's Asian presence to bring their solutions to a larger consumer base with scale and speed.
Kalai Natarajan, head of strategic engagements (insurtech ecosystem) of Prudential Singapore, spoke to the innovation community in London during the launch and noted that there are tremendous untapped opportunities to innovate with the right partners.
"We believe in innovating with technology companies from around the world and not just in Asia," she said. "Here in London, a vibrant innovation hub, we want to find like-minded partners and bring them to Singapore where they can work with our local teams to co-create solutions that will help us chart the future of insurance."
According to Natarajan, Singapore is a key innovation test-bed for the Prudential Group because of the country's strong digital infrastructure and conducive business environment. Solutions developed in Singapore can be deployed to Prudential's 12 markets across Asia and benefit its 15 million customers in the region.
Meanwhile, at the London launch of this year's PRU Fintegrate programme, Prudential also announced the three selected technology partners for its 2018 edition. Ailleron, Knowtions Research and DataRobot were selected from 30 companies which presented innovative and practical solutions in customer engagement and data analytics, and Prudential has signed memoranda of understanding with the three firms.
"We look forward to working closely with Ailleron, Knowtions Research and DataRobot and integrating their solutions into our business," Natarajan said. "PRU Fintegrate is about fostering greater innovation through such partnerships, to bring about the right solutions that can meet the needs of our customers as well our employees and the financial consultants who serve them,"