Shanghai to take leading role as China opens up | Insurance Business Asia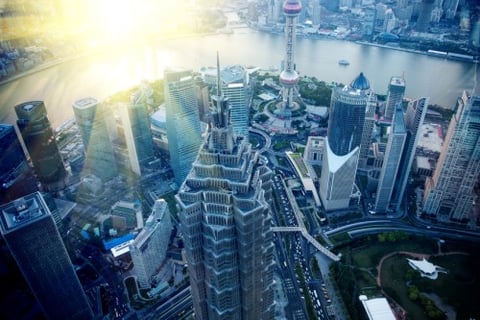 Shanghai will take a leading role as China takes steps to open up its economy and financial industry, according to the city's executives.
The city was first to respond to the call of President Xi Jinping to reform the financial sector, Shanghai authorities said at the Lujiazui Forum which opened on Thursday, Shine.cn reported.
The two-day forum drew over 400 guests from across China and overseas and discussed how to develop Shanghai into an international financial centre.
"The People's Bank of China has always supported Shanghai's construction of a global financial centre," said Yi Gang, governor of China's central bank, during his keynote speech at the forum.
"As the next step, the central bank will continue to encourage various trials of further opening up financial services in Shanghai," Yi said. These trials include the internationalisation of the yuan, free trade accounts at Shanghai's free trade zone, third-party payments, ratings, and financial technology (fintech).
Since the Chinese government's call to reform and open up the finance and insurance sectors during the Boao Forum for Asia annual conference in April, Shanghai has taken several concrete steps.
Willis Insurance Brokers Co. recently received approval from the Shanghai Insurance Regulatory Bureau to expand its business scope. This comes after the China Banking and Insurance Regulatory Commission delegated more functions to its sub-regulators.
ICBC-AXA Life Co was also given permission to form an asset-management company. This is the first such firm to be granted a licence after China pledged to open its insurance industry further. Meanwhile, Allianz is preparing to set up a wholly invested insurance firm in Shanghai, benefiting from the relaxed ownership caps for foreign financial companies.
Related stories:
China extends JLT insurance licence
Foreign brokers eyeing mainland China expansion
China to allow viatical settlement on trial basis