Singapore to provide COVID-19 insurance for inbound travellers | Insurance Business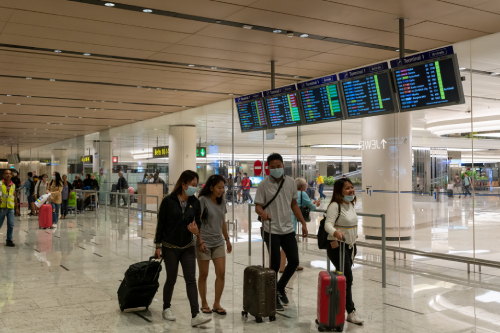 Visitors to Singapore will now be able to purchase inbound travel insurance for COVID-19 related costs incurred while in the country.
This was announced by an alliance composed of Changi Airport Group (CAG) and the Singapore Tourism Board (STB) on behalf of the Emerging Stronger Taskforce Alliance for Action (EST-AfA) on Enabling Safe and Innovative Visitor Experiences. The organisers believe that inbound insurance coverage has been identified as a key enabler to facilitate the resumption of travel to Singapore.
The alliance also worked together with the General Insurance Association of Singapore (GIA) to conduct an expression of interest (EOI) exercise involving private insurers, including: AIG Asia Pacific Insurance, Chubb Insurance Singapore, and HL Assurance.
The three insurers have developed travel insurance products which provide at least SG$30,000 in coverage for COVID-19 related medical treatment and hospitalisation costs. These meet the minimum of SG$30,000 in coverage recommended by the Ministry of Health based on private hospital costs.
Willis Towers Watson was appointed the consultant of the EOI exercise.
Foreign travellers in Singapore are required to bear the full cost of medical treatment, tests and isolation in case of suspected or actual infection of COVID-19 in Singapore. The newly developed insurance products fill a gap and cover some of the costs that may be incurred by travellers.
"We have been actively engaging the insurance community since August this year, through an EOI exercise, to develop inbound travel insurance products as Singapore progressively reopens," Lee Seow Hiang, Changi Airport Group CEO and co-leader of the alliance. "We noticed such products were not available in the market, and wanted to encourage insurers to develop such products and offer them to travellers at a reasonable price."
Ho Kai Weng, chief executive of GIA, added: "The general insurance sector is a key enabler of recent and upcoming travel developments, namely restarting tourism in Singapore. By offering timely and adequate protection for travellers flying here, they play a crucial role in the ecosystem that is propelling the nation towards wider economic recovery post-pandemic. The general insurance sector is committed to providing travellers visiting Singapore the protection they need to travel here with confidence."