Singapore's insurance and finance sector growth to outpace national economy – MAS | Insurance Business Asia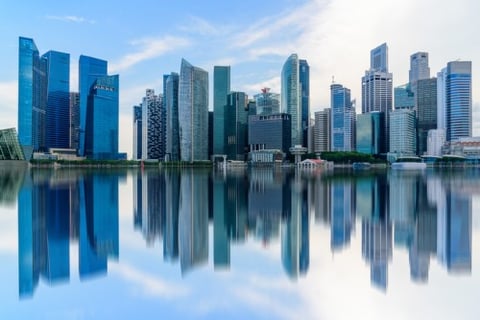 Singapore's economic growth for 2017 is expected to hit 3.3%, according to a survey of economists conducted by its central bank.
Among the best-performing sectors in the Singaporean economy is the finance and insurance industry, which is expected to post a 3.7% growth rate for 2017, exceeding the national figure. This is also higher than the 2.9% growth predicted in the previous survey, reported Channel News Asia.
The Monetary Authority of Singapore's (
MAS
) economic forecast is for an increase from the 2.5% median forecast in the previous quarter.
The manufacturing sector is another bright performer, with forecasted growth of 10.6%, up from the 6.6% estimate in the September survey.
Other sectors are expected shrink, with the construction sector seen to contract by 7.6%, even worse than the 4.2% decline in the previous survey. Meanwhile, the food and accommodations industry is set to contract by 1.5%.
Inflation is expected at 0.6%, slightly lower than the 0.8% indicated in the previous survey. Core inflation, which excludes prices of accommodation and cars, is pegged at 1.5% – slightly lower than the 1.6% in the September survey.
Unemployment rate is expected at 2.2% by year-end, remaining unchanged from the previous survey.
Related stories:
Etiqa lends support to Singapore's Smart Nation initiative
Southeast Asia adopts sandbox model to catch up in fintech
Singapore and Hong Kong battling for Asian insurance crown