Singlife's Navigator gains ground with new hires and events | Insurance Business Asia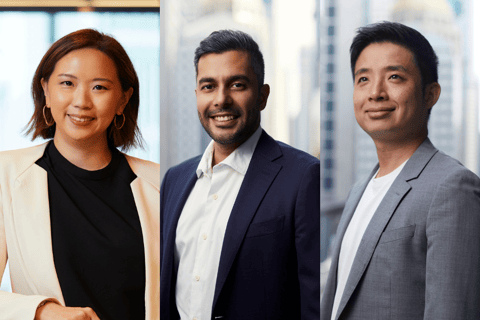 Navigator, Singlife with Aviva's integrated investment platform, has expanded its operations and management team as part of its plan to develop financial advisory services for the industry.
Following the appointment of Akhil Doegar as CEO in November 2021, Navigator has since welcomed Wei Lin Chin (pictured above left) as head of strategy and business management. She brings two decades of banking, compliance, and legal experience, having previously served as executive director of group strategy and planning at DBS and as a litigator with Rajah & Tann Asia.
Navigator has also appointed Farooq Lone (pictured above center) as head of product and business development and Ee Ghim Chua (pictured above right) as brand marketing lead. Lone previously worked in DBS as digital product and business head for Indonesia, while Chua has helped elevate the brand profiles of various financial and technology firms across Singapore, Hong Kong, and Shanghai.
The appointments will strengthen Navigator's capabilities with leading private banks and digital asset platforms in the region, extending its product suite to bring together the best products, services, and information in the sector.
As part of Singlife's strategy to make Navigator a key driver of business growth in the coming years, Navigator has also invested in enhancements in technology and product. Through Navigator, Singlife aims to provide advisers with a comprehensive perspective of their clients' financial situation across investments, policies, and plans in one integrated, multi-asset platform.
Navigator has also invested in better engagement with financial advisers through exclusive events and regular touchpoints designed to share industry insights and spark meaningful conversation. On August 12 it will launch IGNITE, a quarterly showcase of the company's achievements and market updates, where senior economists will speak on how financial advisers can weather the storm amid rising economic uncertainty.