Sompo pushes into SEA as Western insurers retreat | Insurance Business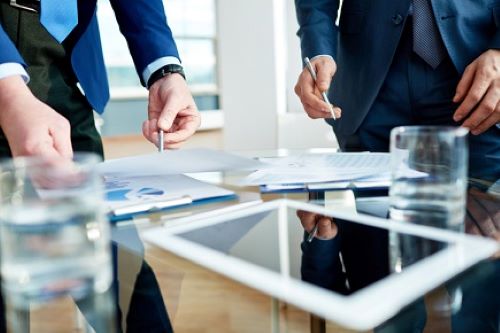 Japan's Sompo Holdings is poised to push into Southeast Asia's retail insurance market, following exits by Western rivals including AIG and Insurance Australia Group.
In recent years, several Western insurers have exited the Southeast Asian market to focus on their core businesses in their home markets, opening up the region for Japanese competitors. These include Insurance Australia Group, which sold its operations in Thailand and Indonesia to Tokio Marine and is currently discussing a sale of its India joint venture. Meanwhile, QBE, another Australian insurer, let go of its Indonesia unit last year, handing it over to Singapore's Great Eastern.
In February, AIG divested its stake in People's Insurance Co. of China (PICC), while British giant Aviva is considering withdrawing from Asia, as well.
Read more: HSBC eyeing up Aviva Asia operations - reports
Unlike other Japanese insurers such as Tokio Marine and MS&AD which focus on commercial and corporate insurance, Sompo wishes to concentrate on the retail segment in Asia, according to a report by Nikkei. While its current business is also skewed 70-30 towards commercial, Sompo has indicated that it wants to reverse the ratio within the next 10 years.
In order to compete in the retail segment dominated by local names, Sompo must raise its brand recognition, the report added.
"Asia is all about people," Sompo Holdings (Asia) CEO Daniel Neo told Nikkei, referring to the region's large population. "We want to become part of people's life all over Asia... We really have to bring the Sompo brand into the minds of all the consumers in Asia."
For fiscal year 2018, Asia-Pacific contributed ¥3.7 billion (US$34 million) in net profit for the Sompo Group. By fiscal 2023, Sompo aims to derive ¥10 billion (US$92.4 million) in profit from the region, or almost triple the current level.
In order to achieve this, Neo revealed several technology-based initiatives and partnerships. Sompo is currently working with the National Research Foundation Singapore to develop a technology that will separate simple claims from complex ones. This, according to the report, will allow quicker payments for straightforward claims, allowing insurance agents and other personnel to focus on more complex cases. This can help in travel insurance, where claims tend to be small in value but large in volume.
Sompo aims to become the top travel cover provider in Southeast Asia, and is currently in sixth place.
Read more: Sompo partners with insurtech to bring "on-demand" insurance to Asia
The company also plans to harness artificial intelligence at its call centre. An AI program analyses conversations with customers and proposes answers on screen to assist Sompo's customer service officers in dealing with customer issues.
Additionally, Sompo plans to partner with major online platforms, such as Singapore's Grab and Indonesia's Gojek.
To further penetrate the motor insurance market, Sompo will team up with distributors of Japanese cars, which dominate automobile sales in the region. It also will offer products for car loan customers of CIMB Bank in Malaysia, its partner bank.
"We are more thinking about how to grow locally," Neo said. "We cannot be just serving Japanese corporate customers. We have to think about serving Indonesians, Singaporeans and Malaysians. We are a global company."