South Korean insurance market growth to slow down in coming years | Insurance Business Asia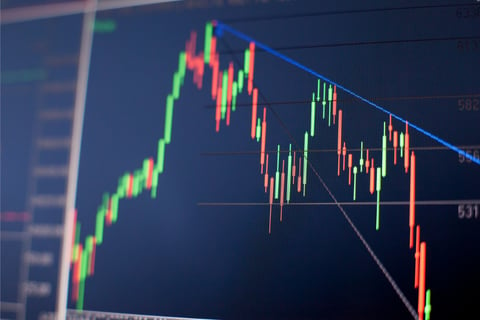 The growth rate of the South Korean insurance industry is expected to slow down over the coming years due to multiple unfavourable conditions, according to a study by GlobalData.
The market has a projected compound annual growth rate (CAGR) of 3.5% from KRW220.5 trillion (US$186.8 billion or SG$251.3 billion) in 2020 to KRW262.5 trillion in 2025. After growing by 4.2% in 2020, the industry is expected to contract by 0.4% in 2021, the study said.
"The decline is mainly driven by life insurance segment, which is expected to contract by 2.5% due to the persistent low-interest-rate environment, reduced disposable income due to the COVID-19 pandemic, and an aging population," said Anjuli Srivastav, insurance analyst at GlobalData.
Life insurance accounted for 54% of the industry's direct written premiums (DWP) in 2020. The segment is expected to strengthen in 2022 and grow by 1.9%, driven by post-pandemic economic recovery and increased awareness of health insurance products.
"Maintaining strict solvency and capital requirements for annuity insurance products under the upcoming IFRS-17 and K-ICS regulations will prompt insurers to shift their focus towards protection-type products over the next few years," Srivastav said. "As a result, life insurance is expected to grow at a CAGR of 1.6% during 2020 – 2025."
The general insurance segment, which makes up the remaining 46% of DWP in 2020, grew by 7% in 2020, driven by an increase in motor premiums and improved underwriting performance of general insurers. However, growth is expected to slow down to 3.8% in 2021 due to the economic impact of the pandemic.
According to the study, South Korean insurers are divesting from high-risk non-renewable energy projects and turning towards in renewable energy projects, which is expected have a positive effect on underwriting performance in the coming years.
In June, several insurers, such as Hyundai Marine & Fire Insurance, Hana Insurance, DB Insurance, and Hanwha General Insurance, said they will stop providing construction and operational insurance coverage to any new coal energy projects.
"The outlook for the South Korean insurance industry looks positive driven by economic recovery, increased investments by insurers in digital transformation, ESG-related initiatives, and positive regulatory environment," Srivastav said.