Southeast Asia coping well with trade war headwinds – Atradius report | Insurance Business Asia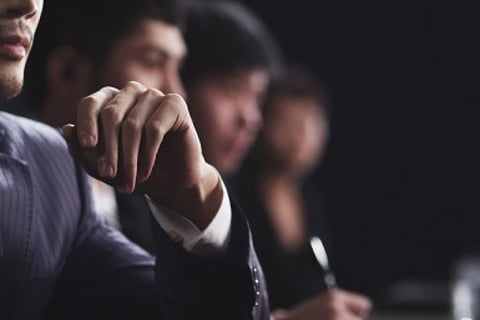 As the trade war between the US and China continues, trade credit insurer Atradius has released a report examining how the standoff has affected the emerging economies of Southeast Asia.
The report, titled 'Southeast Asia: coping well with headwinds', found that trade across Southeast Asia has already been moderately impacted, with increased risk aversion in international financial markets. However, strong domestic demand and counterbalancing policies are supporting GDP growth and these economic fundamentals make a financial crisis unlikely.
Nevertheless, some underlying weaknesses in the region's economy remain, making it vulnerable to the stronger US dollar and higher interest rates.
The report examined five markets in the region and how they are faring amid the geopolitical and economic tension.
Indonesia: Export growth is slowing substantially this year. As China is Indonesia's most important destination for good exports, China's shift towards a more consumption-orientated economy has a negative impact on Indonesian exports. However, exports account for just 22% of Indonesia's GDP enabling strong domestic demand to compensate the drag from net exports. Election-related spending will support private consumption and business investments continue to grow strongly. Monetary policy tightening to cushion the economy from the impact of market turmoil is expected to have just a minor impact on domestic demand.
Thailand: The economy is weathering the trade war reasonably well. While export growth will slow, no dramatic shifts are expected as a result of the US-China trade war. Chinese import demand is cooling but strong service exports in the form of tourism mitigate the impact on export growth. Real GDP will be supported by public infrastructure investments and private consumption. Domestic weaknesses include the potential for political tension to re-emerge which is an ongoing risk for international trade.
Malaysia: The highly open economy is more susceptible to weaker external demand, most specifically from China, and is one of the most vulnerable countries to the US tariffs imposed on Chinese exports. Export growth will slow after a strong performance in the first half. The domestic economy keeps GDP growth at a reasonable rate with buoyant household spending, boosted by fuel subsidies and a lower sales services tax. However, household purchasing power is set to decrease over the next year due to rising domestic borrowing rates. Meanwhile, the Malaysian ringgit is vulnerable to worsening market sentiment.
Philippines: Economic growth will slow gradually over the next two years but this is only partially attributed to exports losing momentum. Growth in imports of goods and services will stay high, resulting in a negative contribution of net exports to GDP growth. Domestic demand is, again, bolstering the GDP growth rate. Government expenditures will rise because of extensive infrastructure programmes and private consumption remains strong as remittances still support household incomes.
Vietnam: Among the five bigger Southeast Asian economies, Vietnam is forecast to maintain the highest growth rate this year and next; contributed to by relatively strong export growth. The US-China trade skirmishes will have a negative impact on exports to China. However, Vietnam should benefit by gaining larger market shares in export markets at the expense of China, especially in the readymade garments sector. If Chinese companies decide to move production to other countries, Vietnam is in the best position to accommodate. Domestic demand shows healthy growth because of growing tourism and strong labour market conditions.
"Any exporter needs to make it their business to stay abreast of global economic developments and the potential impact that these can have on the markets and individual customers that they are trading with," said Mike Rowan, regional manager for Atradius UK's north region. "It's all part of having a comprehensive risk management strategy where knowledge and staying informed can be the difference that enables a business to not just survive but also thrive."