The future of insurance, as explained by insurance brokers | Insurance Business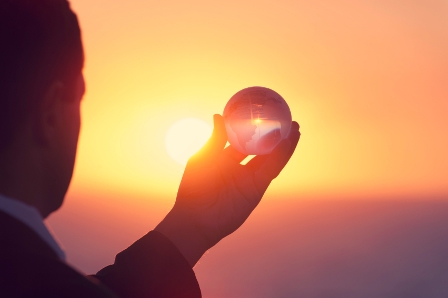 A shortage in talent among underwriters, Russian cyber hacking, and trade wars are just a few of the concerns that are on the minds of brokers, as well as small and medium-sized enterprises (SMEs) as they consider the future of insurance, according to a mid-year report from Argo Group that surveyed professionals on the shifting insurance landscape, how they think changes in the industry will impact them, and how they plan to respond.
The comprehensive survey touched on many of the pressing issues facing the global insurance industry, from cyber risks to artificial intelligence, and blockchain to climate change. Alongside these factors, the insurance industry is preparing for internal turmoil as it faces a talent shortfall, as stated in the report. Specifically, 54% of brokers say the role of the underwriter is the one that will see the biggest gap in talent in the coming five years.
Read more: Gallagher looks at what "employers of choice" must pay attention to
"We're losing a lot of people who are in the business with the depth of knowledge," said Gary Grose, group head of producer management at Argo Group. "All underwriting is, is taking the experience and history that you have with the line you're supporting, and you bring that experience and history and the data behind it forward to make your decisions. With a lot of the people and the time and the education that got put into developing strong underwriting results and the knowledge behind it retiring, we're forced to expedite the process with underwriters who are underwriting the market today to get them up to speed as fast as possible."
It's not just an insurance industry issue – low levels of unemployment in many developed countries are making 'Help Wanted' signs and job postings ubiquitous across several sectors. However, insurance companies are also using data more efficiently than they have in the past and at Argo, that's being used to bring decisions to the market faster.
"If a company is utilising their data efficiently, we think that can actually expedite the process with fewer resources behind it," said Grose. "If the use of data doesn't change, then I think that a broker's going to have a learning curve with each new underwriter that they have to deal with coming into the market."
Technology's biggest buzzwords are also affecting the work of brokers and SMEs, as revealed by the survey. There's hope that technology solutions will makes lives easier while at the same time, concern that they might replace jobs. AI, for instance, is viewed with wariness by brokers since close to half of those surveyed believe it poses risks to the industry and two-thirds say it could supplant traditional broking and underwriting roles, even while 73% agree or strongly agree that AI will help them work smarter and provide more personalised solutions.
Read more: ACORD confirms insurtech innovation winners
"If you look across the board, a broker really wants a defined, clear answer from the carrier, whether it's yes or no. The most important thing that you can get our clients, being the broker, is a concise and a quick answer about willingness to cover the risk and the price behind it," explained Grose. "The quicker we can turn things around – and that includes AI and a lot of other technologies, whether it's processing-based or whether it's intelligence-based – we are looking at those opportunities."
He cautions, however, that as with many areas of risk that were touched on in the report, the learning curve is going to have to be fast.
"AI needs to be looked at as one piece in the underwriting process, and I think that the respondents point that out in the report – that so many of these things are happening so quickly, the ability to slow the world down and look at the effect of them on what it means to the client and are they getting the right amount of insurance is very important," Grose told Insurance Business.
Whether brokers see potential in a particular technology or not, sometimes being able to innovate is a matter of dollars and cents. Cost is a barrier to innovation, according to 45% of brokers surveyed. That hurdle is best tackled through partnership, said Grose.
"The industry for so long was very siloed between carrier and broker, and technology can be such an expensive proposition," he explained. "I think that the insurance carriers and the brokers partnering together is the best way to address it because sometimes the carrier actually has a technology solution which can speed up the answer for the broker to give to their client. Other times, the broker has the process and the insurance carrier needs to be open to looking at the broker's system and integrating their data into that."