The Longevity Summit – Is Asia ready for 100? | Insurance Business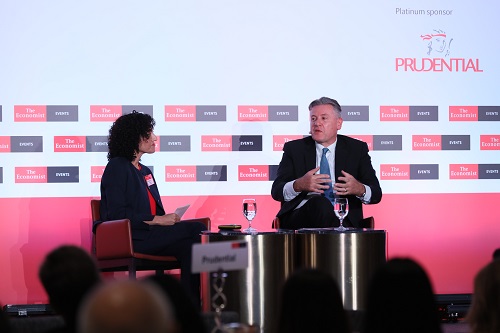 Over 200 Asian business leaders, government officials, and healthcare professionals gathered in Singapore on September 27 to discuss how best to engage Asia's over-60 population in the productive economy and how stakeholders can foster healthier, longer-living societies.
The one-day event, known as the Longevity Summit, was organised by The Economist magazine. It sought to address the challenge of longevity in Asia, the science of ageing, technologies and diet that transform ageing, business models for longevity, generational diversity at work, and a case study on Japan, which is known for its long life expectancies and has the largest elderly population in the world.
Prudential Singapore was one of the major sponsors of the summit, with Wilf Blackburn (pictured), the insurer's CEO, as one of the speakers.
"It is a myth that older people in Singapore don't want to re-skill and we need to demystify it," he said. "Adopting practices in the working environment that are conducive to older people and to allow people to have flexible working hours is so important."
However, tackling the longevity challenge requires a concerted effort involving all stakeholders.
"The topic of ageing is far too great for any sector to address on its own," said Penny Wan, vice-president and general manager for Japan and Asia-Pacific of multinational biotechnology firm Amgen. "Through focused and purposeful collaborations, we'll be able to move from a health system of break and fix, to one of predict and prevent. Prevention measures lead to better health outcomes, lower costs and better quality of life for patients and their families."
The summit's consensus was that policy makers, financiers, tech companies, and scientists need to come together in collaboration if the region is to cope with, but also benefit from, greater longevity.