Three arrested in India for insurance scam | Insurance Business Asia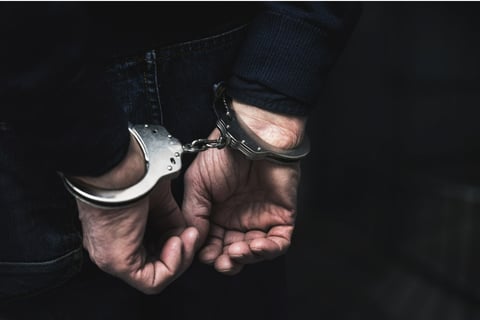 Three individuals have been arrested in India after allegedly duping victims to give them money as "processing fees" for payouts from non-existent insurance policies.
Mumbai East region cyber police said that investigations were launched in December after a complaint from a Ghatkopar-based businessman, who said he lost INR43.9 million to the accused over a period lasting from November 2021 to December 2022.
According to a report by the Hindustan Times, the suspects called the victim and told him that there was a matured life insurance policy in his name, which would result in a large sum of money if claimed. The fraudsters showed the victim forged documents purportedly from the Reserve Bank of India and other government and private institutions to convince him. They then instructed the victim to make multiple deposits to various bank accounts, until the victim became suspicious and reported it to authorities.
The investigations revealed that the victim's money was routed to various bank accounts in 27 states. The police eventually identified Noida resident Anujkumar Saha as one of the people behind the scheme.
Saha was arrested on Jan. 7. His interrogation turned up the name of Sandip Laltaprasad from Uttar Pradesh. Laltaprasad's role was allegedly to recruit "money mules" – unwitting citizens who agreed to let their identity and personal documents be used for opening bank accounts. He promised the money mules that they would be able to get loans from the banks if they cooperated, police said.
Laltaprasad was arrested on Jan. 14, and a third accused, Ravi Kumar Singh from the Greater Noida area, was nabbed on January 17.
According to the police, Singh was operating a fraudulent call centre where he and his accomplices would contact victims with the intent of scamming them. Singh had reportedly worked for one such call centre in the past, and he later decided to start his own.
"We found data on insurance policies from various companies in the possession of the accused," said Balsing Rajput, deputy commissioner of Mumbai Cyber Police. "The accused have been active for at least two years. An analysis of bank accounts and mobile numbers used by them indicated that they cheated victims based in Maharashtra, Delhi, Telangana, Uttar Pradesh and Chhattisgarh. In Mumbai alone, they conned victims to the tune of [INR55 million]."
The trio will be charged for cheating, forgery and impersonation under the Indian Penal Code, as well as violating the Information Technology Act.