Understanding the complex process of wealth transfer | Insurance Business Asia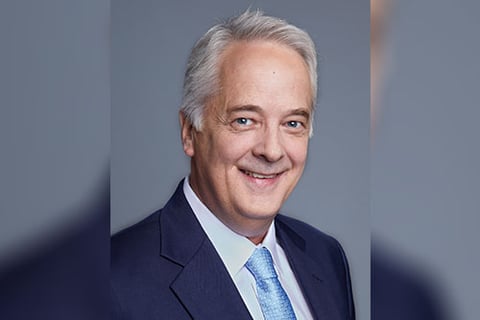 Aside from helping protect individuals, families, and businesses from risks, insurance has increasingly taken on a wealth management aspect. This is especially evident in Asia, which is the region with the highest growth in high net worth and ultra-high net worth individuals (HNWIs and UHNWIs).
A recent study by Transamerica Life Bermuda (TLB) on HNW succession planning found that wealthy Asians lag behind their global counterparts in preparing for transferring wealth to the next generation. According to the study, 57% of Asians admitted they have done nothing with regards to estate planning and wealth transfer, compared to 32% in the West.
Read more: Wealthy Asians are procrastinating on succession planning – report
Mike Goodall (pictured), chief commercial officer of Transamerica Life Bermuda, told Insurance Business that due to over 85% of businesses in the region being family-owned, wealth transfer is very much linked to Asian values around duty and family, which brings about a unique set of challenges to succession planning. Many of these wealthy individuals are often self-made and are approaching retirement age, which means they are facing the prospect of passing on their wealth for the first time.
"In Hong Kong, for instance, 44% of end-clients surveyed intend for their relatives to inherit their business and designated this as 'their duty', while in Singapore, 'preserving family values in future business activities' was deemed to be the priority for its HNWIs/UHNWIs," he said.
"With the continuously evolving regulatory environment in Asia and around the world, many HNWIs/UHWNIs today often face multi-jurisdictional and compliance issues as well as legal and tax challenges to transfer their wide-ranging family wealth to the next generation."
Goodall highlighted the difficulty of wealth transfer in today's globalised world, as many HNWIs have assets that are spread globally, and often have family members that are living abroad across several different countries. This leaves them facing jurisdictional and compliance issues as well as legal and tax challenges in their efforts to financially plan for their retirement and the future preservation and efficient transfer of their wealth.
The role of the insurance adviser
The study cited three major reasons why rich Asians fall behind in succession planning: procrastination, lack of communication, and complexity of the process. While some of these delays may be attributed to the client's actions (or inaction), part of the blame also falls on the intermediary – insurance advisers, wealth advisers, relationship managers, and brokers. Goodall believes that lack of knowledge and initiative from both parties often leads to procrastination or the topic itself not being raised during financial discussions.
"Life insurance, in particular, can play a critical role in any successful wealth transfer plan as it can provide a solid financial foundation and serves as a versatile tool to protect business assets, family, partners and key employees from an unexpected death," he said. "Despite the myriad benefits of life insurance and its ability to help mitigate jurisdictional, compliance, legal and tax issues, the lack of knowledge and misconceptions about life insurance point to a growth opportunity for life insurance providers and brokers."
Goodall said that it is critical for advisers to change their mindset and recognize succession planning as an opportunity for them to cultivate a longer, more productive partnership – not only with their current clients but also with the heirs who will be the future HNW generation.
"Taking a consultative advisory approach and bringing in external tax and compliance specialists, as well as insurance providers and brokers, could support the wealth transition by providing HNWIs the necessary advice they need on regulatory, tax and/or compliance issues that may arise during the succession planning process," he said. "It is also important for advisers to further educate themselves and keep abreast of the latest developments in relevant areas to better understand the complex process of wealth transfer."
Furthermore, Goodall urged life insurance providers to evaluate their product offerings and become more agile as well as to diversify their product suite in response to changing market demands and trends in order to better meet the changing needs of their HNW clientele.
How can advisers become more in-tune with HNWIs' needs?
Goodall shared that TLB has launched a programme called, Mastering High Net Worth (MHNW), which is about creating more opportunities together with its distribution partners.
"This is an important initiative for us to take in terms of further investing in our distribution partnerships, which are crucial given the bespoke, high-touch nature of HNW insurance," he said. "It goes beyond providing great products, to also providing our distribution partners with market and customer insights, skills and knowledge that help them understand and serve HNW customers' needs better."
According to Goodall, the programme combines a mix of practical training, e.g., around HNW products and client uses, HNW medical and financial underwriting, as well as market insights on key trends and developments among the HNW market segment today and coming over the horizon. This is backed by TLB's extensive research on the high net worth segment.
"Over the years, we have accumulated a great deal of insight into the needs and desires of our HNW customers and we will continue to do so," he said. "Using those insights, we aim to develop innovative, tailored products and initiatives to meet the needs and preferences of our HNW customers and deliver them competitive and customer-centric products of good value."