Unplanned insurance career turns out "increasingly rewarding" | Insurance Business Asia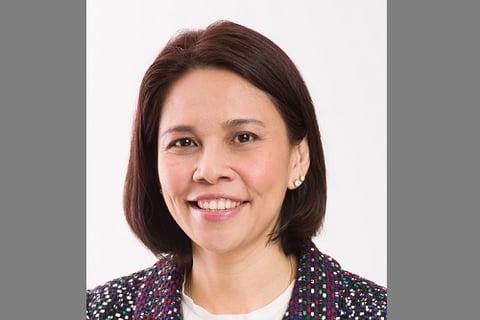 Sharon Joanne Ooi (pictured) was supposed to be an academic, with an advanced degree in cell and molecular biology from the National University of Singapore. However, things didn't turn out as planned.
"I was happy with research," Ooi – currently managing director and head of P&C underwriting for Asia, Australia, and New Zealand at Swiss Re – told Insurance Business.
"However, just on the advice of my parents, I decided to apply for a graduate program place at a bank and was accepted in their risk management department. From there, I was headhunted to join General Cologne Re as an underwriter and my career in insurance started from there."
She joined Swiss Re in 2006 as head of property and engineering treaty for Southeast Asia, by way of Swiss Re's acquisition of GE Insurance Solutions, where she spent five years as part of the regional leadership team in various strategic and technical underwriting roles.
Describing her insurance career, she said that it was "not a planned career choice, but definitely one that has been increasingly rewarding and very much a learning journey from the start."
As part of Swiss Re's P&C leadership, Ooi has seen her fair share of the damage caused by disasters, which further drives her in working to increase insurance coverage in the region.
"[I saw] the damage caused by natural catastrophes in the region, such as the Tohoku earthquake, Thailand floods, and even more recently, the devastation of Typhoon Hato in Macau," she said. "We work in an industry that can assist in closing the protection gap and support communities in rebuilding their livelihoods and assets. It is a very visceral experience to see such devastation and to know that more can and should be done in our jobs."
Another of Ooi's passions in the insurance industry is diversity, not just in gender, but also in other aspects, such as age and culture.
"While there has been much improvement over the years since I've started in the industry, I believe we still have a long way to go in terms of true diversity," she said. "While gender is a good measure, we need to ensure the industry supports diversity of ages, ethnicities and culture, just to name a few examples."
With regards to what the industry can do to improve diversity, Ooi thinks that each organization can handle it differently, ranging from education efforts to various metrics or targets.
"At Swiss Re, we believe that an inclusive culture encourages diversity of thought and opinion, which will make us more competitive and stronger," she said. "Besides having metrics that help create an inclusive culture, we also implement initiatives that encourage good work-life balance, such as having an agile working environment and flexible working hours that make it easy for working parents."
In fact, Ooi takes advantage of these initiatives for work-life balance and family time. She shared that she loves spending as much time as possible with her family, knowing that the opportunity won't be there forever.
"My daughter is 15 and my son is 13," she said. "Before long, they will head off to university so it is important to spend quality time with them, travelling and learning new skills together as a family, such as fly fishing in New Zealand or skiing in Niseko."
Looking to the future, Ooi is filled with hope, and she feels that other insurance professionals should be the same.
"The insurance industry continues to be an evolving one that has made significant contributions to the growth of the financial industry," she concluded. "With technology increasingly changing and impacting people's lives, more changes will come as the industry continues to evolve. It will be an extremely interesting experience to work and be a part of these changes going forward."
Related stories: