Wesurance launches updated mobile insurance app | Insurance Business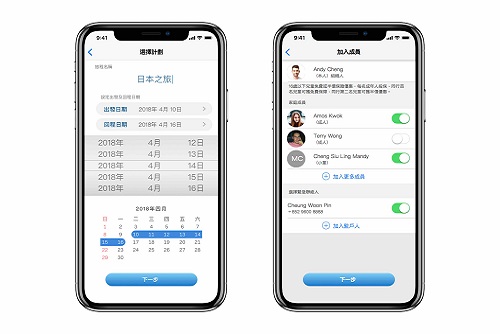 Hong Kong-based insurance technology (insurtech) firm Wesurance has launched a new version of its mobile insurance app, developed jointly with Allied World Assurance Company and TransUnion.
The update comes seven months after the three companies linked up to release the first version of the app, which allows users to purchase insurance and lodge claims. The new version offers new features, such as allowing users to extend their coverage period in a matter of seconds, contact the emergency hotline via the IP network, authorise people under 18 to purchase insurance policies, and initiate and terminate travel insurance policies.
"The latest Wesurance app is designed to provide greater flexibilities for consumers when selecting their travel insurance on-the-go," said Wesurance CEO Eddie Chang. "The penetration rate of the insurance market in Hong Kong is around 30%, which is relatively low when compared with nearby markets such as China and Japan which are at over 60%. This is mainly because many consumers find that the process of purchasing and claiming is complicated and the premiums are high. Our platform addresses these issues by enabling consumers to purchase, change the covered period, seek support, and make claims within a few minutes, which is perfect for our young digital generation."
Wesurance has also launched eight new insurance policies, including a personal accident insurance plan for water sports and hiking; a "relaxed plan" that targets leisure travellers with affordable pricing; a "sweet plan" which allows two people to share the cost of the premium; an "executive plan" tailor-made for business travellers; and a "self-driving plan" that offers double compensation for accidents related to self-driving vehicles.
"We will continue to observe the market needs and work closely with Allied World Assurance Company to launch other general insurance products," Chang added. "We are also exploring the use of advanced technologies such as blockchain to provide more innovative and customised services to our users. Our aim is to establish Wesurance as the preferred insurance brand for the next generation and launch the platform in other markets, helping to drive the development of insurtech around the region."
Related stories:
Insurtech's got talent: Lloyd's searching for tech talent
PayPal founder's company lifts insurance tech start-up
Asian insurers, banks benefit greatly from IoT - study