Zurich Malaysia partners with The Makeover Guys for home cover solution | Insurance Business Asia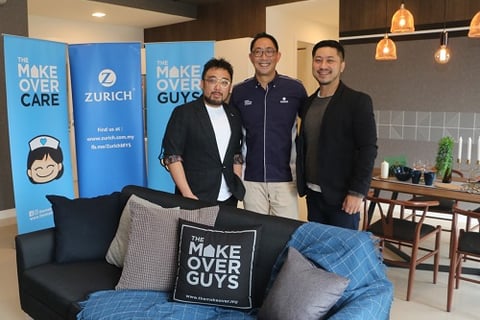 Junior Cho (center), head of market management for Zurich General Insurance Malaysia, accompanied by Gavin Liew (left) and Vince Koh (right), founders and managing partners of The Makeover Guys
Zurich General Insurance Malaysia has partnered with The Makeover Guys, a property investment and renovation firm, to provide home insurance solutions for newly renovated properties being rented out.
The insurance package, known as The Makeover Care, addresses the general concerns of property owners and seeks to provide protection for their rental homes and contents, avoiding the risks traditionally borne by the owners, the firms said in a joint statement.
The Makeover Care covers damages to the content built and supplied by The Makeover Guys, including damages caused by tenants' negligence, misconduct, or malicious intent. The coverage will kick in even if there's a documented tenancy agreement and rental deposit.
Owners of properties in the Klang Valley region who engage The Makeover Guys to remodel their rental property will receive free home content insurance underwritten by Zurich, upon completion of the renovation. The offer will become available in other regions where The Makeover Guys operate, beginning May. Former customers of The Makeover Guys can also apply for insurance.
According to Zurich, the partnership is part of its ongoing efforts to provide customers with innovative solutions to meet their evolving needs.
"We're always exploring out-of-the-box opportunities that would benefit our customers and better secure what they value," said Junior Cho, senior vice president and head of market management, Zurich Malaysia. "We understand that any property purchase is a major investment and it's important that the property and its contents are well protected. We are confident The Makeover Guys will pave the way for customers to obtain holistic solutions for their property investments right from the start."