Zurich Malaysia, start-up partner for legacy planning solution | Insurance Business Asia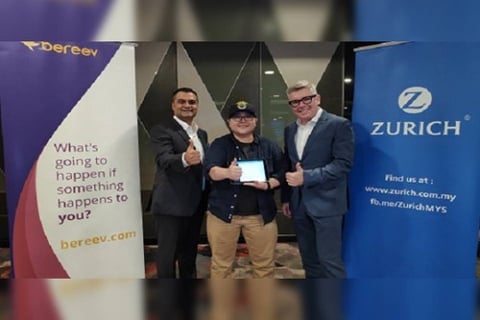 L-R: Mukesh Dhawan, general manager and head of market management for life insurance and family takaful, Zurich Malaysia; Izumi Inoue, founder and CEO of Bereev; and Stephen Clark, CEO of Zurich Life Insurance Malaysia Bhd
Zurich Malaysia has linked up with Bereev, an online legacy platform, to help its customers approach legacy planning in a simple, hassle-free manner.
Bereev's web-based application provides users with a secure channel to plan and store crucial information on various aspects of estate planning – from wills to insurance policies, possessions, outstanding loans, and personalised wishes to be executed after their demise, a statement from the two firms said.
According to Stephen Clark , CEO of Zurich Life Insurance Malaysia Bhd, the initiative is part of the insurer's ongoing efforts to provide its customers with customised products and services though different life stages.
"For us at Zurich, we are always on the lookout for innovative ideas that would help our customers plan and secure their future better in today's day and age, where time is a precious commodity," Clark said. "As our customers' needs evolve, so do our products and services. We chose to work with Bereev as it provides users with a simple and easily accessible tool to organise their estate and wishes in the event of their demise."
Bereev, which was founded in early 2018 by Izumi Inoue, has attracted a growing number of individual users and corporate clients. The platform users to write their wishes concerning elderly care, upload important documents such as will and insurance policies, and record last words and messages which will be sent out after the user's demise. The information can be shared with loved ones, lawyers, or financial planners, according to the privacy levels set by users. Users can sign up for a free account or choose a paid account with all features unlocked for MYR10 monthly.
"It was obvious from the get go that Zurich is determined to take care of their customers through some of the toughest moments in their lives," said Inoue. "Through this partnership, I am confident Bereev will be able to help more families throughout Malaysia navigate and cope with the loss of a loved one."