Zurich Malaysia to cover property owners from problem tenants | Insurance Business Asia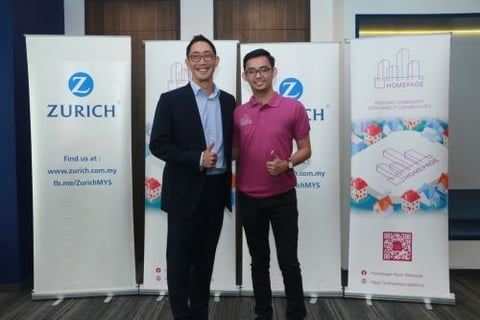 Zurich General Insurance Malaysia and real estate service provider Home Page Capital Holding have teamed up to launch a property insurance product that will cover owners from damages caused by irresponsible acts by tenants.
The product, known as Tenant Runaway Policy, covers the financial costs of up to two months of rent, outstanding utilities up to MYR3,000 (around US$700), and repair work to minor damage to the property. According to a statement by Zurich and Home Page, this addresses the usual concerns of commercial property owners, as it protects them from costly risks that they usually have to shoulder. The policy also benefits tenants, as it reduces the need for upfront deposit payments.
According to Home Page managing director Jim Ow, the product will make it easier for owners to rent out their properties while protecting their interests from irresponsible tenants.
"At the same time, tenants will have better cash flow as they do not have to pay a deposit or worry that owners do not return their deposits at the end of the tenancy period," Ow added. "We also have free legal services at hand for tenancy agreements by a partnering law firm."
Home Page operates a listing platform for commercial and residential real estate properties, helping connect owners to prospective tenants.
"The property rental market thrives on supply and demand; thus, we are constantly seeking new avenues to help fulfil the market's needs," Junior Cho, CEO of Zurich General Insurance Malaysia. "We understand how important property protection is, whether as a property owner or a tenant in the event that a tenancy goes wrong. We hope that through our collaboration with Home Page, we are able to provide customers with added confidence and peace of mind in their rental transactions."