Climate groups decry "loopholes" in Korean Re's coal policy | Insurance Business Asia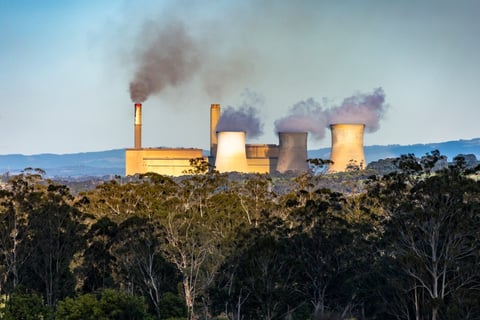 Korean Re's coal energy underwriting policy has earned criticism from environmental groups for its "loopholes", which will allegedly allow the reinsurer to provide cover for coal projects overseas.
In November, Korean Re, Asia's second-largest reinsurance company, announced that it would no longer be providing reinsurance for new coal mining or power plant construction, beginning this month.
"While we welcome this move from Korean Re, its new coal restrictions are weaker than the policies of all its international peers," said Peter Bosshard, coordinator of the international Insure Our Future campaign. "[Korean Re's restrictions] do not address reinsurance treaties for ongoing coal operations and even allow continued support for many new coal projects."
Korean Re's coal insurance policy allows exceptions based on national energy policies or demand in developing nations, which Insure Our Future says goes against the global need to phase out coal-based energy to meet the 1.5°C temperature increase threshold. Korean Re is among the last remaining providers of coverage for Korean-owned coal power plants in the Philippines, Vietnam, and Indonesia.
"The policy also ignores the need to end support for new oil and gas projects," Bosshard said. "Korean Re should strengthen its fossil fuel policy so it reflects climate science and the best practices of the industry."
Last year, reinsurance giant Swiss Re said it will phase out coal from its treaty business by 2030 among OECD nations, and by 2040 globally. Due to the large share of treaty business in reinsurance, international climate groups are urging other reinsurers to adopt similar coal exit policies.
"Korean Re's announcement to phase out new coal in its facultative business is meaningful progress for the industry," said Seungjun Lee, head of the ESG Research Centre at the Korea Insurance Research Institute. "We expect the impact to be even larger if the company also restricts coal from its treaty business."
Sooyoun Han, a climate finance researcher at Seoul-based Solutions for Our Climate, argued that Korean Re's exit from coal will make good business sense, as fossil fuels bring more liabilities.
"A swift coal exit will ultimately improve Korean Re's bottom line," Han said. "Not only will it reduce the amount of risk exposure from coal businesses, which are quickly becoming stranded assets, but from climate catastrophes that are exponentially increasing insurers' financial liability."