Ping An sets benchmark with green financial data centre | Insurance Business Asia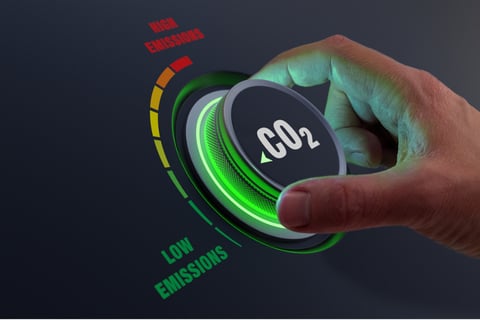 Ping An Insurance (Group) Company of China has set a benchmark for energy-saving and emission-reduction technology with one of its financial data centres, marking another step towards its goal of operational carbon neutrality by 2030.
The insurer announced that its Ping An Guanlan Data Centre No. 3 in Shenzhen is the first financial data centre in mainland China with a power usage effectiveness (PUE) below 1.25. This is expected to save about 10.5 million kWh of electricity and reduce carbon dioxide emissions by 6,406 tons annually.
Data centres are important facilities for many companies' digitalisation and business development, with these facilities' servers, network equipment and storage devices consuming a lot of energy. According to Ping An, PUEs of financial data centres in China are generally between 1.6 and 2. The lower the number, the better a facility's energy efficiency.
Construction of Ping An Guanlan Data Centre No. 3 began in July 2021. The centre is capable of serving more than 500 million users of Ping An, covering the core financial services, including insurance, banking services and securities. It stands on 5,653 sqm of land with a total construction area of 33,288 sqm. It features various energy-saving technologies for electric supply, heating and ventilation and electrical automation, as well as an innovative site layout.
In 2021, Ping An focused on reducing the environmental impact of its operations through energy-saving transformation, smart office features and digitalisation to reduce energy consumption and carbon emissions. Ping An lowered its total carbon emissions by 19% year-on-year to around 429,000 tons. The electricity consumption of Ping An's owned and leased workplaces also decreased 2.65% year-on-year to 513,946,880 kWh.