Singapore takes steps to align financial firms with net-zero guidelines | Insurance Business Asia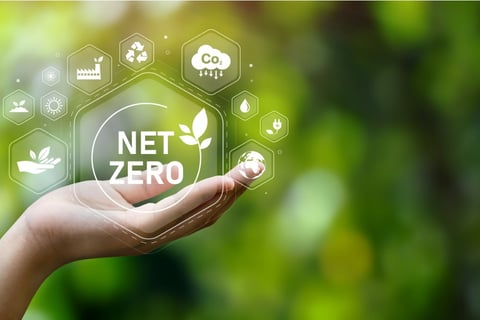 Singapore, through the Monetary Authority of Singapore (MAS), has guidelines in place to ensure financial institutions will comply with its net-zero emissions policy.
In the Oct. 3 session of Parliament, Don Wee, MP for Chua Chu Kang GRC, asked how the MAS deals with its regulated financial institutions in limiting their financed emissions of hard-to-abate sectors, in compliance with Singapore's commitment to achieve net zero carbon emissions by around 2050.
Sharman Shanmugaratnam, senior minister and minister in charge of MAS, defined hard-to-abate sectors as those where carbon emissions are difficult or expensive to reduce, such as heavy manufacturing, aviation and maritime transport.
"It is still necessary to finance these hard-to-abate sectors because they are important parts of the economy, and alternative technologies to reduce emissions significantly have yet to be commercially viable or to achieve scale," Shanmugaratnam said. "The solution thus lies in helping firms in these sectors progressively reduce their carbon emissions and transit to cleaner energy over time."
To help the transition, financial institutions are tasked by the MAS to provide businesses in hard-to-abate sectors with sufficient financing to decarbonise, with the condition that these firms have credible transition plans that are aligned with the Paris Agreement goals.
"MAS expects banks to guide and support their clients' transition plans with appropriate financing," Shanmugaratnam said. "We are working with the Association of Banks in Singapore to develop a template on the kinds of information banks could collect from their clients in order to guide their financing decisions.
MAS has issued guidelines on environmental risk management to all financial institutions, including banks, insurers, and asset managers.
"MAS expects all financial institutions to assess and mitigate their exposures to environmental risks, including those stemming from the transition to net-zero," Shanmugaratnam said. "We have also begun to engage the banks on their transition plans to reduce their financing of emissions over time."
The regulator has also published several papers highlighting emerging and good practices by financial institutions, including the approach towards sectors identified as having higher environmental risks.
Shanmugaratnam said that several financial institutions in Singapore have voluntarily pledged net zero goals as members of the Glasgow Financial Alliance for Net Zero (GFANZ). These institutions have set or are working towards setting interim targets to achieve these goals. MAS also supported the formation of the GFANZ Asia-Pacific Network in Singapore, which will spearhead Asia's efforts towards a credible and inclusive transition towards net zero.
"MAS has been playing an active role as one of the leading regulators internationally who are seeking to promote finance as a critical enabler for global decarbonisation efforts," Shanmugaratnam said. "We will continue to engage financial institutions in building resilience to environmental risks and supporting an orderly transition towards a sustainable economy in Singapore and in the broader region."