Hong Kong to focus on marine insurance - CE Lam | Insurance Business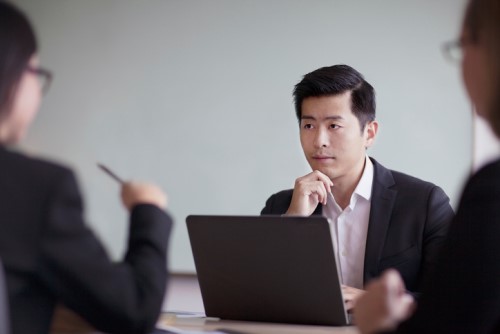 Hong Kong's leader said that the city cannot compete with other global shipping hubs in terms of cargo volume, and instead, Hong Kong will focus on maritime services such as insurance to strengthen its position as a key seaport and trading centre.
Chief Executive Carrie Lam Cheng Yuet-ngor said in her policy address that the government will turn to "high value-added maritime services" in areas such as ship leasing and insurance, eventually transforming Hong Kong into a dispute resolution centre for the global industry. It will also invest HK$200 million (US$25.6 million) into the Maritime and Aviation Training Fund to improve the talent pool in both the maritime and aviation sectors, the South China Morning Post reported.
"Facing fierce competition among neighbouring ports and ports in the region, we must admit that relying on our port container trade alone can no longer bring strong and sustained impetus for Hong Kong's economic growth," Lam said.
"For this reason, we must capitalise on Hong Kong's unique strengths and the immense opportunities brought by the 'Belt and Road Initiative' and the 'Greater Bay Area' development to develop high value-added maritime services."
Rapid economic development in the Pearl River Delta cities of Guangzhou and Shenzhen in southern China puts them in a prime spot to cooperate with Hong Kong, but several issues must be worked out.
Hong Kong is the world's fifth-largest port in terms of total containers shipped, dropping down a spot from its 2014 ranking. It is outranked by Singapore and three ports in the mainland: Shanghai, Shenzhen, and Ningbo-Zhoushan. Guangzhou is also catching up.
Hong Kong's container traffic further declined 3.7% in the first half of 2018, according to government data.
In order to boost Hong Kong's marine insurance industry, insurers' profits taxes are expected to be slashed by half – from 16.5% to 8.25%. The legislative process for the tax reduction will begin next year.
To assist Hong Kong shipowners in other countries, the Marine Department is planning to send its staff to six overseas Economic and Trade Offices, beginning in 2020. The offices are in Shanghai, Singapore, San Francisco, Tokyo, Sydney and London.
"With all that we are doing, Hong Kong as a maritime centre mirroring what London is doing, I think will make Hong Kong an Asian hub for certain," Willy Lin Sun-mo, chairman of the Hong Kong Shippers' Council, said in his response. "I think we will give Singapore a run for its money."