Malaysian motorists lack cover for flood damage – Zurich survey | Insurance Business Asia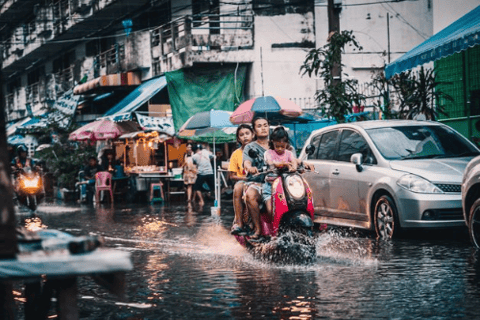 Almost six in 10 (59%) of Malaysian motorists do not have adequate protection against flood damage for their vehicles, a study by Zurich Malaysia found.
Aside from flooding, landslides and falling trees are potential perils that Malaysian motorists are not prepared for, Zurich said. Only 34% of active motorists reported having coverage for storms including falling trees, and only 29% are covered for landslides.
Malaysia regularly experiences heavy monsoon rains, such as the current northeast monsoon season, which began this month and will last until March. According to the Malaysian Meteorological Department, certain states are expected to have higher-than-average rainfall of between 450mm and 1,000mm in November and December.
The Zurich study, titled Impact of Pandemic on Protection, surveyed 1,201 Malaysians from all states, of which 990 are vehicle owners, and was concluded in September.
Motorists' inadequate coverage could stem from the lack of understanding of motor insurance, as 47% of motorists reported that they were unsure of their coverage content. According to Zurich, many respondents said they only bought insurance because it was required for them to be able to renew their road tax and to drive.
Online channels are now the most preferred method for buying motor insurance, with 43% of motorists utilising them. However, agents remain a highly preferred channel, chosen by 38% of the 990 vehicle-owning respondents. Visiting physical locations such as kiosks and post offices were preferred by 16% of respondents.
Zurich noted that more Malaysians preferred plans that cover all drivers (36%) instead of just named drivers in the policy (34%). According to the insurer, this particularly useful if the car owner is in the vehicle but not behind the wheel, such as taking turns on a long interstate journey.