Majority of Malaysian homeowners lack vital home covers – Zurich | Insurance Business Asia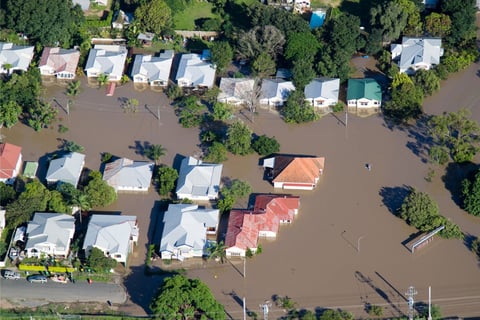 Roughly three out of four (74%) Malaysian homeowners have no coverage against flood damage, while 59% lack fire insurance, a survey by Zurich Malaysia found.
The country's National Disaster Management Agency said an estimated 4.8 million people live in flood-prone areas throughout the country. During the northeast monsoon of 2020-2021, floods displaced 42,947 people, or 11,973 families.
Meanwhile, the Fire and Rescue Department received 38,865 fire calls in 2020, an average of one call every 14 minutes. The losses were estimated at MYR2.25 billion (SG$730 million) in 2020, down from MYR3.61 billion in 2019.
Among the fire incidents, 4,599 were fires involving buildings and their contents, with 1,239 caused by electrical faults, while 342 were caused by gas or kerosene stoves. Other causes were cigarette butts, mosquito coils, candles, and joss sticks.
The survey also found that only one in two homes is covered by home insurance or takaful for potential damages. Furthermore, 43% of homeowners were unaware that home contents are not necessarily covered under home insurance or takaful. Home contents include furniture, appliances, computers and mobile devices. One in three (33%) insured homeowners did not have home content
protection.
"Our homes should be a safe space for ourselves and our loved ones to live, learn and play," said Junior Cho, Zurich Malaysia country head. "There needs to be greater effort and communication to inform existing and potential homeowners of the types of insurance or takaful suitable to protect their assets and sustain their way of life. Having that peace of mind knowing that the roof over their loved ones is protected will help them fulfil their potential in life."