Creating digital customer experiences that build trust | Insurance Business Asia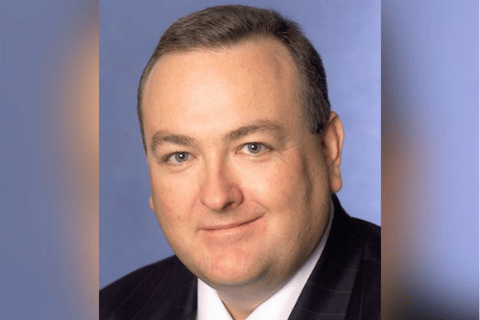 It's a common refrain from industry insiders: the insurance industry is behind technologically. Some insurers are starting to move into the future with better digital platforms for interfacing with customers. However, some experts say the real changes need to happen behind the scenes in the back-office. The true driver of this innovation is the connections between systems and data that facilitate flexible, personalized products for the customer.
"One of key areas where we work with insurers is to cut through the intricate systems developed over the years, refresh its operating model and automate the right things, to close the gaps in providing more touchpoints with the customers in their buying journey and respond to actual needs effectively," said Robert Dewar (pictured above), vice president of financial services APAC at Blue Prism
In an upcoming webinar, Dewar and two other industry leaders in IA (intelligent automation) will discuss ways the insurance industry can meet this technology challenge. The webinar will explore how end-to-end digitisation gets done, the role of RPA (robotic process automation) and AI (artificial intelligence).
Read next: Innovation key for future success
The Blue Prism VP specializes in working with senior leaders across the insurance industry to help them understand and identify new opportunities for leveraging IA.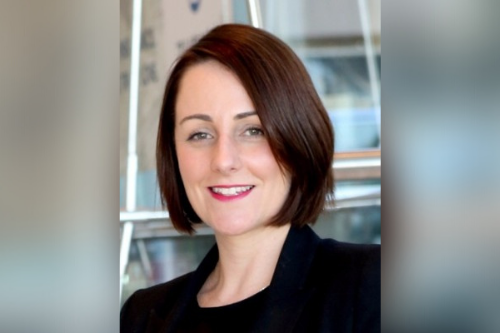 In the webinar he'll be joined by Mel Toms (picture immediately above), head of business transformation and change at Zurich Financial Services Australia. Her career includes management roles at ING DIRECT and Macquarie Group. Toms has an in-depth knowledge of operating models and how they can be leveraged to create value for customers and shareholders.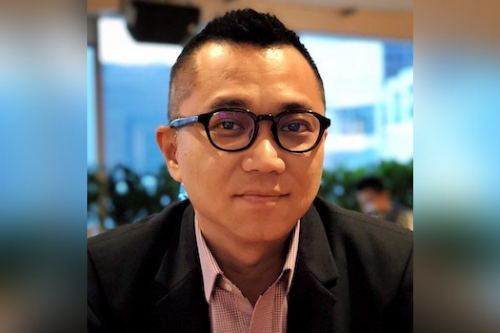 Liberty Mutual Insurance's Earvin Lim (pictured immediately above) will also be taking part. Lim is senior vice president and head of application delivery and engineering. The Hong Kong based IT expert's career includes senior technology roles at AXA, Accenture and CSL. He has more than two decades of experience working with databases, middleware, servers, storage and networks.
Dewar, meanwhile, identifies multiple challenges facing the insurance sector in terms of providing digital customer experiences.
"High operating costs, inefficiencies from existing legacy systems that operate in silos have always been challenges in the insurance sector. Combining that with customers' increasing appetite for speed, convenience and personalisation, we have seen challenges in the industry for insurers to provide an omni-experience engagement with customers," he said.
Dewar said utilizing IA is one of the best ways to take on these challenges.
"Intelligent automation continues to demonstrate its significant potential in multiple industries across the Asia-Pacific region, including healthcare, energy, hospitality and, with its often-complex operations, the insurance industry is a prime candidate to use IA in improving practically every facet of its customer-facing and back office setup," he said.
Read next: Insurance industry 'on the cusp' of major change
Dewar explained that IA can be used wherever customers interact with the business.
"Whenever there is a touchpoint, automation can be deployed from front-line interaction, and at the same time facilitate interaction from behind the scenes in the back-office. All these can be achieved with a collaborative workforce, both digital and human."
A digital workforce usually refers to the robotic and automated methods for improving efficiencies in the workplace. Traditionally, digital workers have been built using RPA. The results aim to free up employees from routine tasks so they have more time for complex duties.
Dewar said many enterprises have begun deploying connected-RPA use cases across their business. He expects the next phase of this evolution to incorporate the new generation of machine learning and cognitive learning capabilities across every area of business operations. He said if companies want to stay one step ahead they'll need to develop a platform for deploying best of breed IA capabilities and begin rapidly scaling an intelligent digital workforce.
Dewar likes to summarize his thesis with three Ps. There are various incarnations of this acronym. There are three Ps of economic growth: population, participation and productivity. There are also three Ps of sustainability: people, planet, and profit. Dewar's version refers to people, processes and platform.
"Insurers need to have the right change management in place, top-down buy-in from C-level executives and leveraging on the right technology which can scale up at the enterprise level," he said. "From a more efficient and streamlined processes in the background, the insurer can offer multiple channels for a frictionless customer journey, policy management and claims, as well as support more innovative use of data. These are absolutely key in future-proofing the business."
To find out more from Robert Dewar, Mel Toms and Earvin Lim, about how you can future proof your business, reserve your spot in the webinar.