How insurance can get a boost in the cryptocurrency market | Insurance Business Asia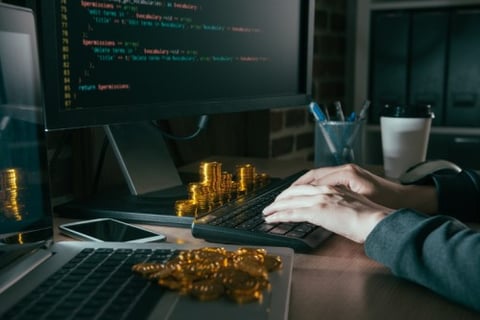 Almost US$1 billion (around SG$1.35 billion) in cryptocurrency assets was swiped by hackers in 2018. According to blockchain security firm CipherTrace, last year's crypto losses of approximately US$927 million (around SG$1.2 billion) were 3.5 times higher than the levels seen in 2017, which came to US$266 million (around SG$359.6 million). The most significant theft was reported by Japanese exchange Coincheck, which lost US$530 million-worth (around SG$716.5 million) of cryptos.
Cryptocurrency custodians and exchanges are sitting ducks against sophisticated, professional cyber thieves as many lack sufficient levels of defence and risk transfer for crypto-related trading operations. That can largely be attributed to a lack of understanding of the risks involved in crypto-trading, as well as a dearth of capacity in the crypto insurance and risk management space.
However, as more and more financial services establishments enter the cryptocurrency arena, the insurance industry has reacted by establishing full-service insurance products that can protect crypto assets. One company leading the way in this growing insurance market is BlockRe, which claims to be the first company in the world to focus solely on providing insurance for holders of cryptoassets and users of blockchain systems.
"There are more than 1,500 exchanges for cryptocurrencies around the world, and many of them do not have the necessary insurance coverages or risk management procedures in place that customers, especially institutional customers, would like to see," said BlockRe president and COO, Raymond Zenkich. "The need for more insurance solutions for cryptocurrency custodians, exchanges, or any digital asset related institution is very real. As it develops, the crypto-market's insurance needs would be very similar to what you see with other financial products. A number of infrastructure components are needed, including the primary and secondary markets, the investors, the regulation, the infrastructure and the insurance. Most of those components are reasonably well-developed in the crypto space … apart from insurance.
"Big brokerages are providing some very large cryptocurrency insurance coverages, with huge sets of layers and reinsurance backing. While those products are great, we would argue the underwriting isn't terribly complex for a number of reasons. The companies they're insuring have been in the crypto space for a number of years, they have large security teams and good cyber hygiene, so the risks aren't too great. In contrast, the rest of the market – approximately $500 million of limit and under - is massively underserved, and the biggest reason for that is the dearth of capacity in the marketplace. There's only a handful of markets underwriting in this space, and many of them lack the underwriting expertise to transfer the risks appropriately."
Key exposures in the cryptoasset space include: the loss or theft of private keys, cyber crime (hacks), errors and omissions, and kidnap and ransom. BlockRe assists firms by providing a full audit of crypto-related trading operations, risks, processes, procedures and the greatest areas of risk, and translating that information so that insurance brokers, wholesalers and carriers can begin to assess and price the risks appropriately. The pioneering firm is also focused on educating the insurance industry and the end-clients about the risk transfer products available in the insurance marketplace.
"Awareness of the risks associated with how cryptoassets are being held, and with whom, is increasing," Zenkich told Insurance Business. "People are very familiar with FDIC and SIPC type protections, and they are surprised to learn that these protections do not extend to the largely unregulated world of crypto assets such as cryptocurrency exchanges and wallet providers. Without insurance or risk mitigation programs in place, the risk of never again seeing crypto assets that were lost or stolen is unfortunately very real. Just ask customers of Mt. Gox. It's increasingly important for insurance brokers to get that message across to their crypto clients, especially institutional clients."