Revealed – The top insurtech unicorns in Asia | Insurance Business Asia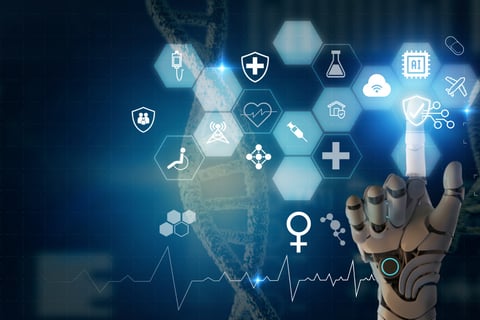 Recent data gathered by the Centre for Finance, Technology and Entrepreneurship (CFTE) has found that of all fintech start-ups that have crossed the unicorn line, one-tenth are insurtech firms, making the sector one of the strongest players in the world's financial technology space.
Of the 280 fintech companies that have achieved unicorn status to date, 28 have played important roles in innovating the current insurance industry model, according to the London-based educational platform's Fintech Unicorns Hub.
The US and the UK are the insurtech sector's two biggest markets. As a region, however, Asia accounts for the second-largest number of insurtech companies globally. US-based firms make up almost two-fifths of the sector's billion-dollar start-ups. Asian companies, meanwhile, take up a quarter of the total market share, edging British firms, which comprise almost 18% of the sector.
Overall, insurtech rounds up the top five sectors in the fintech industry with the greatest number of unicorn companies, following paytech, wealthtech, cryptocurrency, and challenger banks. Other sectors in the financial technology ecosystem include blockchain, regtech, open banking, and buy now, pay later (BNPL) financing.
Read more: Global insurtech funding breaks record in 2021
Top insurtech unicorns in Asia – the leaders in 2022
Asia comes second only to the US in terms of the impact and number of insurtech companies shaping the current insurance landscape. To come up with the list, CFTE gathered data on real-time market capitalisation from Google Finance, and compiled news articles and press releases for information about the companies. Its website also provides a link to these resources. The institution cautioned, however, that the rankings were designed "first and foremost [as] an internal tool, so [it] will have its limitations," adding that some companies were not included because of the lack of public valuations.
Asia is currently home to six insurtech unicorns, according to CFTE's data. The companies listed below are ranked by market valuation.
1. ZhongAn
Market valuation: US$5.169 billion
Reference date: May 2022
Year established: 2013
Headquarters: Shanghai, China
Hong Kong Stock Exchange-listed ZhongAn is a digital-only insurtech company that develops ecosystem-oriented insurance products in various areas, including business, household property, cargo, liability, and credit insurance. The firm operates its core insurance system on its cloud-based platform Wujieshan. It has also developed advanced AI capabilities to strengthen risk management, optimise product features quickly, and enhance customer experience.
At present, ZhongAn is China's largest online insurance company and among the country's top 10 P&C insurers, serving more than 524 million clients. It has underwritten eight billion policies. Key areas of cover include lifestyle consumption, consumer finance, motor and travel, and health, where it has roughly 24 million users.
Read more: ZhongAn launches big data platform
2. PolicyBazaar
Market valuation: US$3.73 billion
Reference date: May 2022
Year established: 2008
Headquarters: Haryana, India
Among the sector's largest digital marketplaces, PolicyBazaar enables users to compare different financial products, including insurance, loans, and credit cards. The firm's insurance comparison portal and mobile app provide consumers with information across several product lines, including medical, term life, travel and motor policies, unit-linked insurance plans (ULIPs), and other investment products.
The insurtech unicorn commands about 90% share in the online insurance distribution market in India, selling more than a million policies every month.
Read more: Insurance startup nears coveted 'unicorn' status with new funding round
3. Digit Insurance
Market valuation: US$3.5 billion
Reference date: July 2021
Year established: 2016
Headquarters: Bangalore, India
Digit Insurance is an online general insurance company that offers several non-life policies, including car, bike, travel, home, and mobile insurance. The insurtech firm adopts an omnichannel distribution strategy, allowing consumers to sign up for policies online and through offline networks such as agents. It also offers flexible protection plans ranging from one and 180 days. The company's roughly 20 million customers have access to various digital tools, including one that helps SMEs pick the best coverage and a COVID-19 symptom checker.
Read more: Digit Insurance becomes India's first "unicorn" of 2021
4. Waterdrop
Market valuation: US$2 billion
Reference date: August 2020
Year established: 2016
Headquarters: Beijing, China
Tencent-backed online insurance platform Waterdrop aims to provide health policy coverage to the underserved population in China's small cities and rural areas, according to its founder Shen Peng. The insurtech unicorn provides medical crowdfunding, distributes insurance policies, and operates mutual funds through its official WeChat account. It has recently raised $360 million from its initial public offering in New York.
Read more: Chinese insurtech firm raises $230 million in latest funding round
5. Acko
Market valuation: US$1.1 billion
Reference date: October 2021
Year established: 2016
Headquarters: Mumbai, India
Acko is a digital insurance company that provides policies for drivers and others working in the transportation sector. It offers insurance for cars, scooters, motorcycles, and ride-hailing services. The insurtech firm has also recently ventured into healthcare insurance.
The company's list of partners includes Amazon (smartphone and auto insurance), Ola (auto insurance) and OYO (accidental and medical insurance). Acko also recently invested in Pitstop, which offers general repair and maintenance services for cars. It achieved unicorn status in October 2021 after securing $255 million in funding. The firm has more than 70 million customers, with a $150 million run rate in premiums.
Read more: Startup general insurer raises US$30m in funding round
6. bolttech
Market valuation: US$1 billion
Reference date: December 2021
Year established: 2020
Headquarters: Singapore
Insurtech unicorn bolttech's AI-based ecosystem connects its network of 150 insurance providers with over 700 distributors worldwide, making it easier to buy and sell insurance and protection products. The company boasts a presence in 26 markets across three continents, transacting more than $5 billion worth of premiums. The firm has a portfolio of 5,000 products on its tech-enabled point-of-sale platform and serves 7.7 million customers globally.
Read more: bolttech becomes Asia's latest insurtech unicorn
bolttech's platform is used by prominent industry brands, including such as Hippo, Progressive, Markel, Liberty Mutual, and Travelers. The company achieved unicorn status in July 2021 after an over-subscribed US$180 million Series A funding pushed its market valuation to more than US$1 billion. According to the bolttech, the investment will help consolidate its leading position in the US. The firm also recently acquired Berlin-based B2B2C digital insurance platform i-surance. To date, the company has raised a total of US$247 million in funding from a range of investors.