Insurtech companies in Asia – the leaders in 2022 | Insurance Business Asia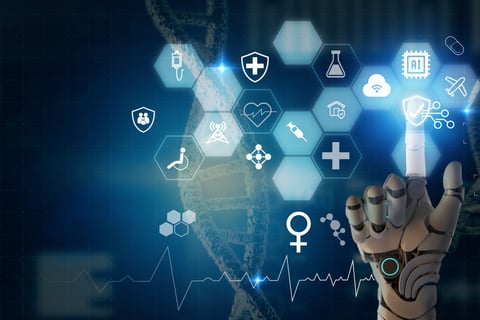 The Asia-Pacific region's insurtech industry predominantly consists of "less disruptive and more collaborative" start-ups complementing existing carriers rather than unconventional players seeking to unseat incumbents. This is what S&P Global Market Intelligence's analysis of the biggest insurtech companies in the region has found.
Digital marketplaces that drive business to existing carriers dominate the sector, followed by tech vendors streamlining incumbents' back-office operations, according to the study. But analysts believe that growing competition in the online intermediation space could prompt investors to focus on "less crowded and more profitable niches," fuelling the growth of the vendor model.
Digital agents, meanwhile, comprise the sector's smallest category. This segment consists of tech companies that operate as agents, offering policies with their branding and collaborating with a small number of carriers.
The Asia-Pacific region is home to at least 335 insurtech companies, according to the study. Nearly half of these firms are based in China and India – the sector's two largest markets in the region. Insurtech start-ups in these countries have also attracted 78% of investments in the sector, a figure analysts believe will continue to rise, thanks to these locations' large and fast-growing insurance markets.
Southeast Asia is the region's third-largest market, led by Singapore, where more than half of the insurtech firms are based. Indonesia, Malaysia, Thailand, and Vietnam are Southeast Asia's other major markets. Australia, Hong Kong, and Japan also host several major industry players in the Asia-Pacific region.
21 Asian insurtech firms to watch out for in 2022
To find out which insurtech companies in Asia are dominating the sector, Insurance Business referred to business information website Crunchbase's data. We then ranked the firms based on total investment through December 2021. These are the firms that came out on top.
1. ZhongAn
Location: China
Total funding: $937 million
Number of investors: 4
Hong Kong Stock Exchange-listed ZhongAn is a Shanghai-based digital-only insurtech company that develops ecosystem-oriented insurance products in various areas, including business, household property, cargo, liability, and credit insurance. The firm operates its core insurance system on its cloud-based platform Wujieshan. It has also developed advanced AI capabilities to strengthen risk management, optimize product features quickly, and enhance customer experience.
Read more: 5G network to benefit motor insurance, ZhongAn predicts
2. PolicyBaazar
Location: India
Total funding: $766.6 million
Number of investors: 22
Number of investments: 1 (DocPrime)
Among the sector's largest digital marketplaces in Asia, Haryana-based PolicyBazaar enables users to compare different financial products, including insurance, loans, and credit cards. The insurtech's insurance comparison portal and mobile app provide consumers information across several product lines, including medical, term life, travel and motor policies, unit-linked insurance plan (ULIPs), and other investment products.
Read more: PolicyBazaar receives insurance broking licence for India
3. Waterdrop Inc.
Location: China
Total funding: $631.4 million
Number of investors: 15
Tencent-backed online insurance platform Waterdrop aims to provide health policy coverage to the underserved population in China's small cities and rural areas, according to its founder Shen Peng. The Beijing-headquartered firm provides medical crowdfunding, distributes insurance policies, and operates mutual funds through its official WeChat account. It recently raised $360 million from its initial public offering in New York.
Read more: Chinese insurtech firm raises $230 million in latest funding round
4. CarDekho
Location: India
Total funding: $497.5 million
Number of investors: 20
Number of acquisitions: 2 (Carmudi Philippines, Gaadi Web)
Jaipur-headquartered CarDekho is India's largest online auto portal. It assists users with car research, financing, insurance, and other aspects of buying and selling. The company holds partnerships with several auto manufacturers, car dealers, and financial institutions to facilitate the purchase of vehicles. Users can compare and access different car insurance products through its InsuranceDekho platform.
Read more: Car sales platform to begin offering insurance
5. Digit Insurance
Location: India
Total funding: $460.8 million
Number of investors: 12
Number of acquisitions: 1 (ITI Reinsurance Ltd)
Digit Insurance, also known as Go Digit, is an online general insurance company that offers several non-life policies, including car, bike, travel, home, and mobile insurance. The insurtech firm adopts an omnichannel distribution strategy, allowing consumers to sign up for policies online and through offline networks such as agents. The company has offices in Pune and Bengaluru.
Read more: Digit Insurance becomes India's first "unicorn" of 2021
6. Acko
Location: India
Total funding: $458 million
Number of investors: 21
Number of acquisitions: 1 (vLer)
Acko is a digital insurance company that provides policies for drivers and others working in the transportation sector. It offers insurance for cars, scooters, motorcycles, and ride-hailing services. The insurtech firm has also recently ventured into healthcare insurance. It is based in Mumbai.
Read more: Amazon leads US$12m funding round for Acko
7. Bolttech
Location: Singapore
Total funding: $247 million
Number of investors: 9
Number of investors: 1 (I-surance)
Insurtech unicorn bolttech's AI-based ecosystem connects its network of 150 insurance providers with over 700 distributors worldwide, making it easier to buy and sell insurance and protection products. The company boasts a presence in 26 markets across three continents, transacting more than $5 billion worth of premiums. The firm has a portfolio of 5,000 products on its tech-enabled point-of-sale platform and serves 7.7 million customers globally.
Read more: bolttech becomes Asia's latest insurtech unicorn
8. SmartHR
Location: Japan
Total funding: $194.3 million
Number of investors: 19
Tokyo-based SmartHR provides companies a cloud-sourced personnel management platform that automates procedures related to social and unemployment insurance. The platform was developed to free up managers and human resources staff from the often tedious and time-consuming processes and paperwork involved in personnel management.
9. SingLife
Location: Singapore
Total funding: $180.3 million
Number of investors: 7
Number of investments: 1 (Railsbank)
Number of acquisitions: 2 (Aviva Singapore, Canvas)
Singlife, also known as Singapore Life, is a digital life insurance provider fully licensed by the Monetary Authority of Singapore. It offers high-net-worth universal life products for those who prefer Singapore and the Singapore regulatory environment as a destination for their wealth and protection needs.
Read more: Singlife, Aviva Singapore now under combined entity
10. Hyphen Group
Location: Hong Kong
Total funding: $116 million
Number of investors: 14
Number of acquisitions: 1 (Seedly)
Formerly known as CompareAsiaGroup, fintech firm Hyphen Group connects consumers to its network of more than 220 financial institutions across Hong Kong, Malaysia, the Philippines, Singapore, Taiwan, and Thailand, enabling them to compare a range of banking and insurance products and select the ones that fit their needs. Under the company's umbrella are several brands each localized for their respective markets, including MoneyHero in Hong Kong, CompareHero in Malaysia, MoneyMax in the Philippines, SingSaver and Seedly in Singapore, Money101 in Taiwan, and MoneyGuru in Thailand. The company reaches more than 10 million consumers per month.
11. BankBazaar.com
Location: India
Total funding: $115 million
Number of investors: 16
BankBazaar.com is an independent online marketplace that gives users instant access to customized quotes on insurance products, loans, and mutual funds. Using the platform, customers can search, compare, and apply for these products and services on any mobile device. Users can download the BankBazaar app on the Android play store or the iOS app store. The firm is based in Chennai.
12. Turtlemint
Location: India
Total funding: $77 million
Number of investors: 10
Number of acquisitions: 1 (IO Physics Systems)
Based in Mumbai, Turtlemint is an online insurance platform that aims to ease the process of buying and managing insurance policies. According to its website, the company aims to "demystify" insurance by "explaining jargon in a simple way and providing smart tools to help users make the right choice." It offers auto, bike, health, and term life insurance products.
13. Sunday Insurance
Location: Thailand
Total funding: $75 million
Number of investors: 10
Bangkok-headquartered Sunday is a full-stack insurtech company that adopts data models and artificial intelligence to offer customers multiple insurance products and services. Among the products in its portfolio are auto, health, and travel insurance.
14. PasarPolis
Location: Indonesia
Total funding: $59 million
Number of investors: 11
Insurtech start-up PasarPolis provides an online insurance platform that allows users to compare and purchase health, life, car, personal, and property insurance policies, and access claims processing services. The company is based in Jakarta.
Read more: PasarPolis receives multi-million investment from World Bank Group
15. CXA Group
Location: Singapore
Total funding: $58 million
Number of investors: 15
CXA Group offers a self-service platform that enables companies to give their employees access to a range of health, wealth, and wellness products customized based on the individual's health and life-stage data. Employees can also purchase products by drawing down on existing insurance policies provided by their employers and using funds released into the platform's e-wallet.
Read more: Brokerage tie-up to allow employees to donate unused benefits
16. OneDegree
Location: Hong Kong
Total funding: $58 million
Number of investors: 5
OneDegree is the first digital insurer in Hong Kong operating a fully digitized platform that allows consumers to purchase and manage their policies. The insurtech company's back-end enables advanced analytics and automation of traditionally manual process across claims processing, policy management, and customer service.
Read more: OneDegree partners with HKbitEX to cover digital assets
17. Bowtie
Location: Hong Kong
Total funding: $52.6 million
Number of investors: 5
Bowtie is Hong Kong's first licensed virtual life insurance company. Its online platform offers users medical insurance plans under the Voluntary Health Insurance Scheme (VHIS) and other insurance products. The insurtech start-up is backed by Sun Life Hong Kong, Mitsui & Co., and other international investors.
Read more: Bowtie first to receive Hong Kong virtual insurer licence
18. Coverfox
Location: India
Total funding: $51.3 million
Number of investors: 14
Mumbai-headquartered Coverfox is an insurance broking firm authorized by the Insurance Regulatory and Development Authority of India (IRDAI). The company provides insurance broking services online and has partnered with more than 30 insurance providers to deliver the best plans and policies at the best possible premiums. It offers bike, car, general, health, life, and travel insurance.
Read more: Online brokerage raises US$22 million in latest funding round
19. Insgeek
Location: China
Total funding: $47.4 million
Number of investors: 6
Insgeek offers a one-stop service platform for corporate employee welfare insurance and health management. The insurtech firm integrates products from various insurance companies, covering accidents, births, and critical illnesses to provide customers a range of cost-effective protection combinations. The company is headquartered in Beijing and has offices across China, including in Shanghai, Guangzhou, Wuhan, and Xi'an.
20. cheche365.com
Location: China
Total funding: $46.3 million
Number of investors: 4
Beijing-based cheche365.com is a digital insurance distribution and services platform that equips online and offline distribution partners with tech tools, apps, and sales capabilities to reach customers with insurance needs. It also serves customers directly. The insurtech firm offers auto, property and casualty, life, and health insurance products.
21. Nanyan Insurtech
Location: China
Total funding: $29 million
Number of investors: 3
Nanyan Insurtech is a Shanghai-based online insurance service company that operates the 618 insurance platform, which offers cloud architecture, cloud storage, and cloud computing solutions for insurance companies.