FM Global on catastrophe preparedness: "The buck stops with the CFO" | Insurance Business Asia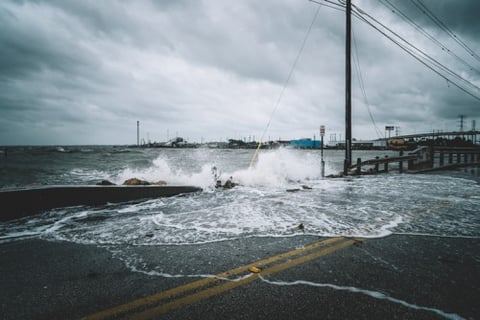 "The onus is on companies to methodically identify and assess natural disaster risks to commit the necessary capital to improve structural resilience. In this regard, the CFO is accountable."
In a nutshell, this excerpt is the main point put forward by FM Global's new whitepaper Master the Disaster: Why CFOs Must Initiate Natural Catastrophe Preparedness in 2019 and Beyond, which examined where the chief financial officer stands when it comes to preparing against major weather-related property damage and business interruption losses.
FM Global analysed 10-K filings of nearly 100 public companies that were impacted by Hurricanes Harvey, Irma, or Maria in 2017. Based on its review, the mutual insurance firm found that many CFOs should be allocating more capital to reduce the financial repercussions of natural disasters, "or risk facing volatile balance sheets and other potential consequences of their inaction."
Kevin Ingram, himself a chief financial officer at FM Global, believes "the buck stops with the CFO."
In the whitepaper, he stated: "Board members, shareholders, investors, and analysts during quarterly earnings calls will increasingly want credible information on the company's preparedness for the next big one. And that requires the CFO to ask tough questions and undertake thoughtful cost-benefit and return-on-investment analyses for capital allocation purposes."
The document includes insights from business risk analysts as well as examples of actual losses. For instance, a New York-headquartered conglomerate reported net catastrophe losses of US$256 million from the three hurricanes and California wildfires.
"If the CFO doesn't lead the charge to invest in reducing natural-hazards exposures, they will be the ones that stakeholders hold accountable for not properly addressing the risks," said Ingram, who also serves as executive vice president at FM Global.