Personality over experience to meet talent challenge | Insurance Business Australia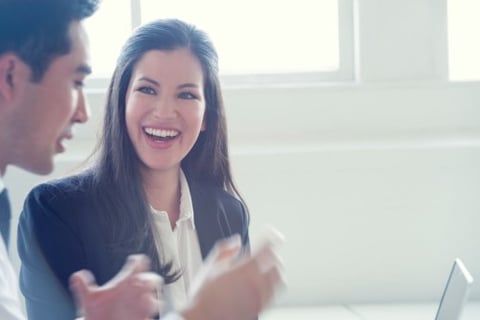 As a 23-year-old real estate agent, Prudence Chang thought that selling one house was the same as any other. Little did she know that a chance encounter would lead to a new career filled with success.
Chang, now sales manager for Victoria and Tasmania for National Trade Credit Insurance Brokers (
NCI
), got her start in insurance by selling a house for a future colleague, and was offered a job with the brokerage 11 years ago and hasn't looked back.
"My thought was that I would try it out, see how I go and go back to real estate if I was unsuccessful or unhappy and I've never been back," Chang told Insurance Business.
"I had no idea I would fall in love with not only the product and the people that we see, but also the business."
Chang is part of a select group of brokers to have appeared on all five Elite Brokers lists, compiled by Insurance Business.
Want the latest insurance industry news first? Sign up for our completely free newsletter service now.
While she may have fallen into the industry, she said that more can be done at the high school level to encourage younger generations to make a move into the insurance industry.
As co-chair of
NIBA
's young professionals committee in Victoria and Tasmania, Chang would like to see more organisations visit high schools and universities to extol the benefits of a career in the industry.
Calling the current talent shortage the biggest challenge facing the industry, Chang believes that businesses should look further than experience when considering new hires – and when looking to hire younger employees, employers should look for personality over experience.
"Personality and drive will always let a person succeed," she said. "If they have got a good personality who can put on 100 different hats and deal with 100 different clientele and they've got the drive to be able to be mentored in the industry then why wouldn't you take them on?"
Who knows, hiring someone with limited experience but the drive to succeed just might net your business the next Prudence Chang.
Related stories:
Five Minutes With… David Kelly, MD sport, JLT
Tech dropping barriers to entry